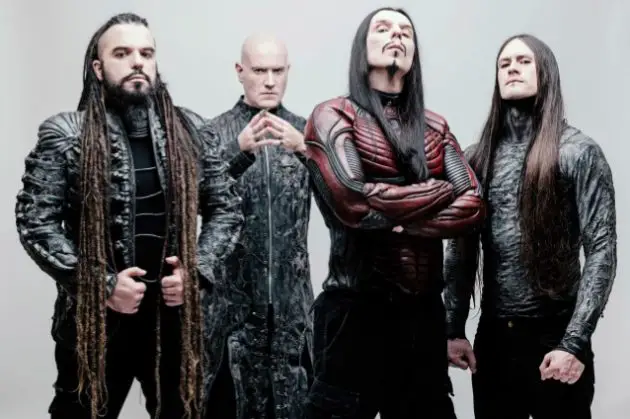 Greek symphonic death metal outfit, SEPTICFLESH, have announced a unique live event in which at last, the band will perform its characteristic brand of symphonic death metal along with a full orchestra and choir featuring over 100 musicians! The show will take place at the Metropolitan Theater in Mexico city, on the 2nd of February 2019 and will be captured on film for a future DVD release. So don't miss the opportunity to become a part of this momentous experience. Book your tickets now and join them in this historic moment! Tickets are on sale now.
SEPTICFLESH's unique blend of symphonic arrangements, avant garde elements, atmosphere and eviscerating extreme metal has been converting legions into fans since the 90s. Now, with a streak of modern classic albums under their belt such as "Sumerian Daemons" (2002), "Communion" (2008), "The Great Mass" (2011), "Titan" (2014), and now "Codex Omega" (2017) there seems to be no stopping this creative juggernaut.
SEPTICFLESH's latest album 'Codex Omega' is the first to feature former DECAPITATED drummer Kerim "Krimh" Lechner. Months of hard work and experimentation crafted the album, and resulted in 10 compositions of dark sonic bliss. Lyrically and musically, 'Codex Omega' is by far the most infernal release of SEPTICFLESH to date. The album was produced by highly acclaimed metal producer, Jens Bogren (OPETH, AMON AMARTH, KREATOR). Besides the orchestral side represented once again by the Filmharmonic Orchestra of Prague, the band utilized traditional instruments such as Oud and Duduk and also a 12 string electro-acoustic guitar, enhancing the mystical atmosphere of the compositions. Of course as always, 'Codex Omega' is dominated by the relentless death guitar riffing and the pale melodies that are the trademark of SEPTICFLESH.