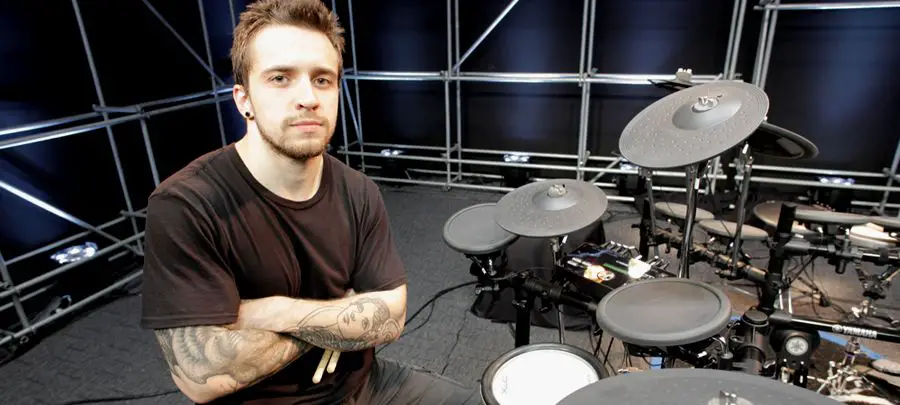 SEPULTURA drummer Eloy Casagrande will miss the remainder of the band's North American tour after breaking his right leg in a stage accident.
He took to his Instagram to share X-ray photos of his fractured tibia and fibula bones, and he included the following message: "It is with deep sadness that I announce that I have unfortunately broken my right leg.
"Yesterday, at the El Paso show, during the break between songs I ended up falling off the stage and fracturing my tibia and fibula. I'm going back to Brazil to start the recovery. I'll see you soon! The tour will continue, but without me. More news coming soon. I ask for your support."
SEPULTURA's "North American Quadra" 2022 tour with SACRED REICH and CROWBAR kicked off on March 4 in Sacramento and is set to conclude on April 8 in Berkeley, California. SEPULTURA also has a six-date tour of Mexico scheduled for April 12-17. Remaining dates and tickets can be found at this location.
SEPULTURA's latest studio album, Quadra, was released in February, 2020. It is a concept album based on numerology, the number four and its significance as depicted on Quadrivium.