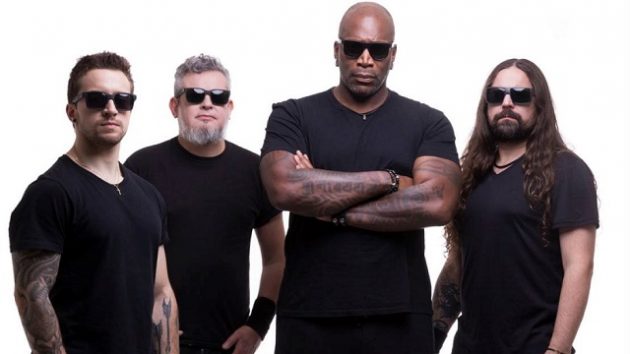 SEPULTURA guitarist Andreas Kisser discussed the band's audition process for replacing Max Cavalera back in 1997, telling Basel Anabtawi:
"One thing we knew for sure [was] that we didn't want to have a Max Cavalera clone – somebody that looked like him or sounded like him.
"It was hundreds of people who wanted to… Because we opened the possibility for a lot of demo tapes to arrive, and we talked to a lot of friends; we knew so many different people.
"The label [Roadrunner wanted a] Max clone and stuff and try to do another 'Roots' and all that crap, but we wanted to do something new with somebody new. And it took a year, after Max left the band, to find Derrick [Green]. 'Cause we took our time."
Explaining how the band started working on the material that became 1998's "Against" almost immediately, Andreas continued:
"We never played anything old; it was just something new, always looking forward. And I think that's a very strong characteristic of the Sepultura way of being – everyone who came into the band always was very free [to contribute] and we encouraged [them] to bring the ideas.
"It happened to me when I joined the band [in 1987]; it changed the band a lot. The same with Derrick, the same with [ex-drummer] Jean Dolabella, and the same with [current drummer] Eloy [Casagrande] – everyone changed this band for better or worse.
"And also it's a strong point to show that's why we're here – because we're always challenging ourselves to do something different and respecting each one of our musicians' characteristics – background and influences and the way to use the voice.
"Derrick's here with us more than 20 years – it's fantastic. And his vocals grew up so much, his presence on stage and everything. And in the end, I think you have to respect and live [in] the present and not try to reproduce what [happened before].
"We respect our past so much. Actually, we have the movie 'Sepultura Endurance', which talks about this trajectory and our history and everything, and it shows why we're here – because we respect it.
"We respect each [musician's] ideas and everything, and [we try] to take Sepultura to different places [instead of trying to recapture something we did in the past]."