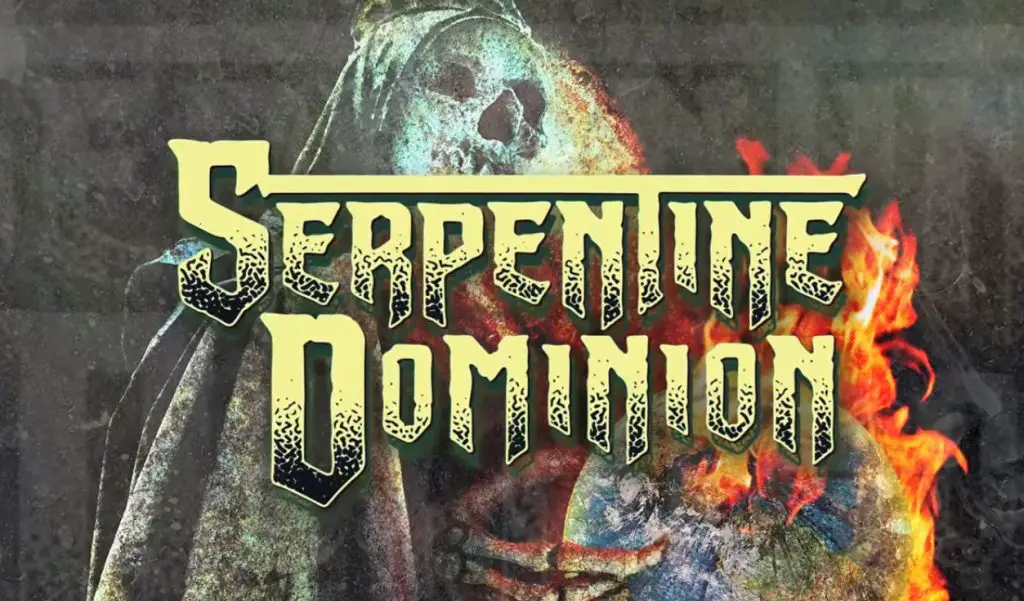 After recently releasing their self-titled debut, SERPENTINE DOMINION [featuring Adam Dutkiewicz (Killswitch Engage), George "Corpsegrinder" Fisher (Cannibal Corpse), Shannon Lucas (ex-The Black Dahlia Murder)] has now landed on the North American charts for the album! See below for positions by territory:
Canada
#30 Metal Charts
#105 Top Digital Albums
#195 Top 200
USA
#5 Top New Artist Albums
#13 Current Hard Music Albums
#35 Top Current Rock Albums
#24 Record Label Independent Current Albums
#113 Top Current Albums
Preview and purchase "Serpentine Dominion" here.
The origins of SERPENTINE DOMINION can be traced back to 2009's Rockstar Energy Drink Mayhem Festival, which boasted a line-up that included Killswitch Engage, Cannibal Corpse, and The Black Dahlia Murder. During that fateful summer, Killswitch Engage guitarist Adam Dutkiewicz made a proposition to Cannibal Corpse vocalist George "Corpsegrinder" Fisher: "George, I want to write you a record." On the Mayhem Fest tour, Shannon Lucas, who performed with The Black Dahlia Murder through 2012, was tapped to record drums on the album. Between 2009 and 2016, Cannibal Corpse and Killswitch Engage released three albums each, so scheduling time to work on Serpentine Dominion was no easy feat – but when their rigorous schedules allowed, "Serpentine Dominion" began to come together, with Killswitch Engage vocalist Jesse Leach penning the lyrics, which touch on corruption within the government, religion, big business, and other timely issues. Ultimately, though, this debut is a pure passion project; it was written and recorded simply for why musicians get into music in the first place: fun.