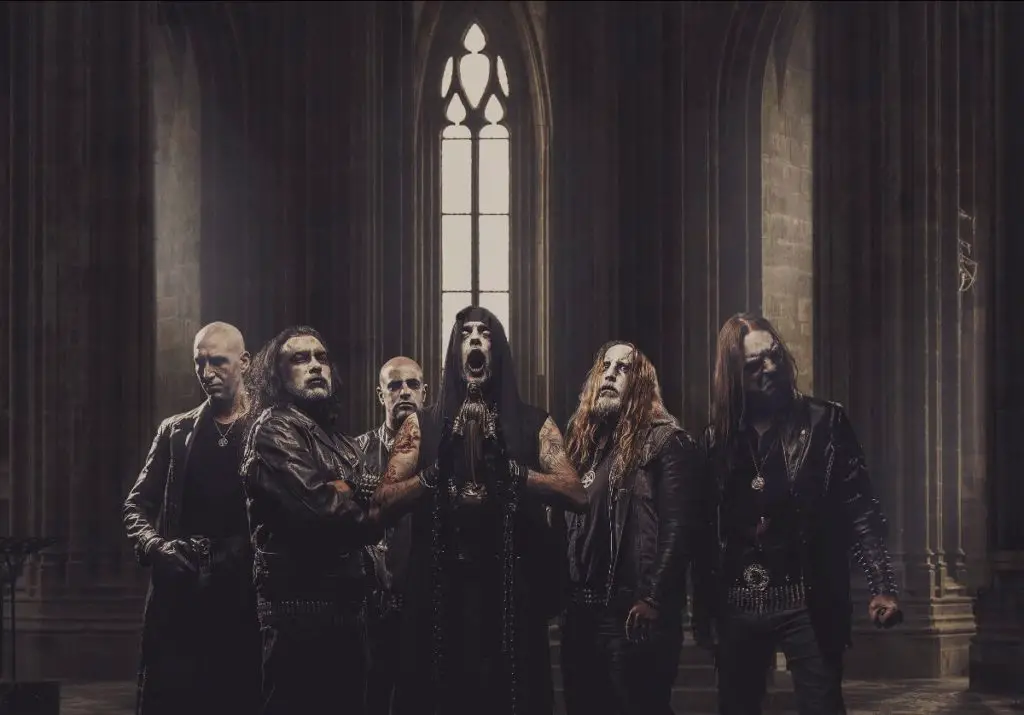 French black metal pioneers SETH have teamed up with Black Metal Promotion for the release of their new song "La Morsure du Christ." The band's new, self-titled album is set for worldwide release on May 7, via Season of Mist.
SETH comments: "This is a great day for SETH! We are proud to present the very first track of our new album La Morsure du Christ. Twenty-three years following the release of album one, Les Blessures de L'Ame, the world moved further away from religion and spirituality. The demise of Notre Dame de Paris symbolizes the end of Christianity, whose treacherous lies burnt down the theatre stage of the Holy Church. In the remaining ashes, Christ appears as a deceiving ghost searching to spread his anesthetic venomous grip: 'La Morsure du Christ', the bite of Christ."
The history of black metal formation SETH and Season of Mist spans back to the early days of the French metal scene. The band's debut Les Blessures de L'Ame (1998) was one of the first releases on the label. This album is now regarded as a cornerstone in French black metal, pioneering the usage of their native tongue on a black metal record. SETH has lit up the flame of those early days again with La Morsure du Christ, which can be seen as sequel to the highly acclaimed debut.
La Morsure du Christ track listing:
1. La Morsure du Christ (05:54)
2. Métal Noir (04:55)
3. Sacrifice de Sang (06:25)
4. Ex-Cathédrale (06:49)
5. Hymne au Vampire (Acte III) (07:25)
6. Les Océans du Vide (07:05)
7. Le Triomphe de Lucifer (05:57)
Bonus tracks
8. Les Océans du Vide – Synth Version (04:25)
9. Sacrifice de Sang – Synth Version (03:14)