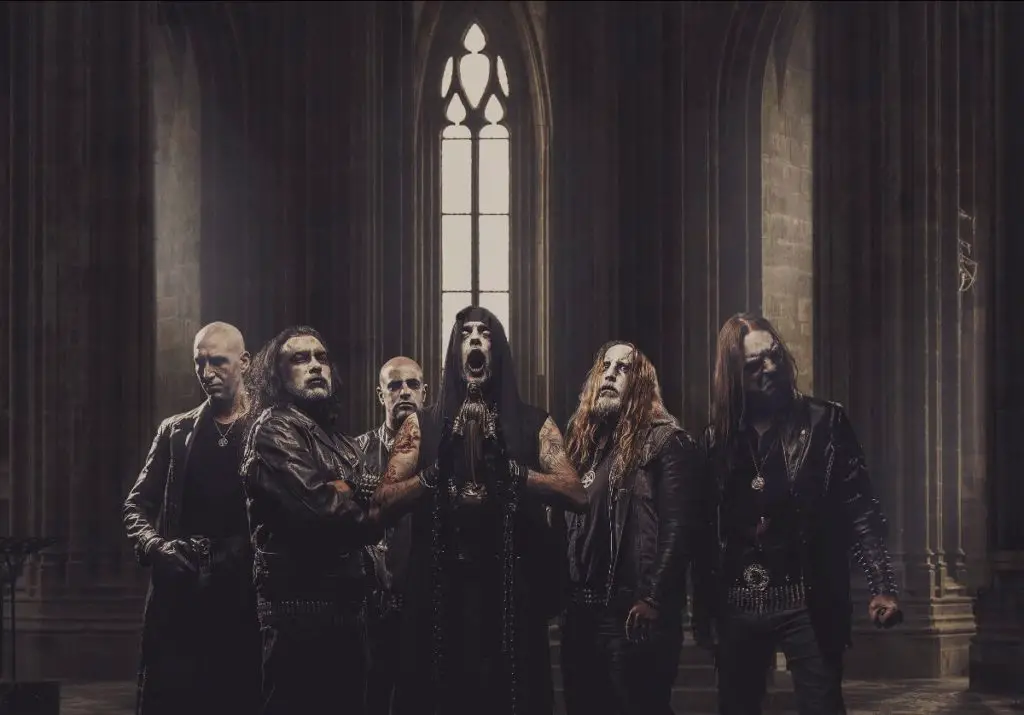 French black metal pioneers SETH have teamed up with Black Metal Promotion for the release of song and music video for "Les Océans Du Vide". The band's new "La Morsure Du Christ" album is set for worldwide release on May 7th, via Season of Mist. Check out the official video for new single "Les Océans Du Vide" below.
SETH comments:
"Let us dedicate seven minutes of silence today.
April 15, 2019, the moment is solemn – the blaze devours Notre-Dame de Paris. Two millenaries of spirituality have symbolically collapsed under the assault of a demonic fire. The cover of our brand new album La Morsure Du Christ is a commemoration to a tragic anniversary. In today's godless world, the end of the journey arises twenty years later from the depths of a past formerly believed to be eternal.
Here is track number six from La Morsure Du Christ baptized 'The Oceans of Emptiness'."
The history of black metal formation SETH and Season of Mist spans back to the early days of the French metal scene. The band's debut Les Blessures de L'Ame (1998) was one of the first releases on the label. This album is now regarded as a cornerstone in French black metal, pioneering the usage of their native tongue on a black metal record. SETH has lit up the flame of those early days again with La Morsure du Christ, which can be seen as sequel to the highly acclaimed debut.
La Morsure du Christ track listing:
1. La Morsure du Christ (05:54)
2. Métal Noir (04:55)
3. Sacrifice de Sang (06:25)
4. Ex-Cathédrale (06:49)
5. Hymne au Vampire (Acte III) (07:25)
6. Les Océans du Vide (07:05)
7. Le Triomphe de Lucifer (05:57)
Bonus tracks
8. Les Océans du Vide – Synth Version (04:25)
9. Sacrifice de Sang – Synth Version (03:14)