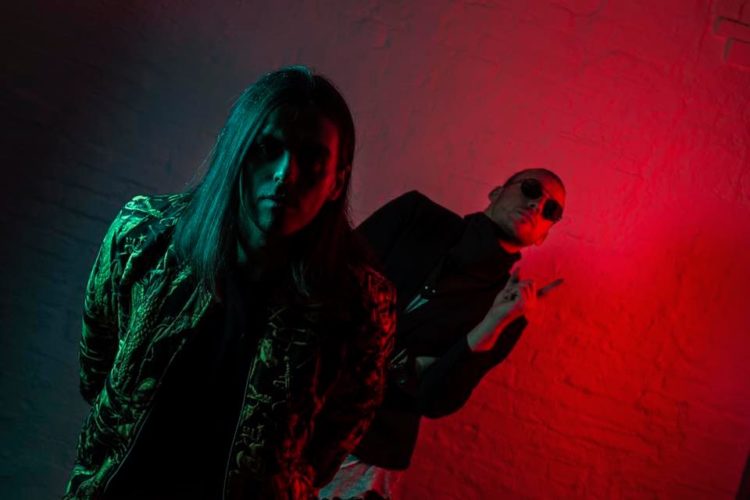 British alternative art-rock band SHAPE OF WATER will release their new full-length album entitled Great Illusions on June 12, 2020, via Eclipse Records. The ten-song album was produced by Paul Reeve (MUSE, BETA BAND, SUPERGRASS) with Sky Van Hoff (RAMMSTEIN, KREATOR, CALIBAN) mixing the singles, "Not All the Things" and "Scar."
Great Illusions was written by the band during 2018 and it deals mainly with the misconception of human feelings, politics, and society. This is clearly evident with the first single "The World Is Calling Me" which talks about war and the global supremacy of world superpowers that spread democracy with bombs. These songs are also deeply provocative. This may be best explained with the song "Not All the Things" which tells a story of Humpty Dumpty killing himself, but it is an analogy of unwanted fatherhood which ends with emotional detachment and guilt. The third single is a bit more personal, with "Scars" being written about the invisible scars left between lovers after ending a long-term relationship.
SHAPE OF WATER have also revealed their first music video from the album, for the first single "The World Is Calling Me." The video was directed by Kai Ohio and is about a lonely boy living in a world where zombies and humans live together. He's not happy about this and the only thing he can still enjoy, is attending his favorite band's gig that evening. He walks to the venue while ignoring the apocalypse unfolding around him, but when he gets to the show something happens… Watch the video below.
"Filming this video was hard work, but very rewarding and fun" says vocalist Rox Capriotti. "We shot in two different locations over a span of two days. Day one was easy because we had a small crew and only a few scenes to film. The second day however was very difficult for the crew and the extras. Everyone had to wake up early in the morning and prepare for a full day of filming." Guitarist Luca De Falco continues, "We had to dress everyone and get all the zombie make up done on time to shoot the scenes. The schedule was fast-paced and somewhat hectic. The main scene where we are playing in the club, was actually filmed outdoors in freezing cold weather! It even started to snow that afternoon. It was all worth it though and we thank all the people involved because in the end, we've got a masterpiece!"
Great Illusions track listing:
01. Mars-X
02. Scar
03. Perfect Love
04. Still Karma
05. In Your Arms
06. A Silvia
07. Not All the Things
08. Five Days to Shine
09. The World is Calling Me
10. Great Illusion