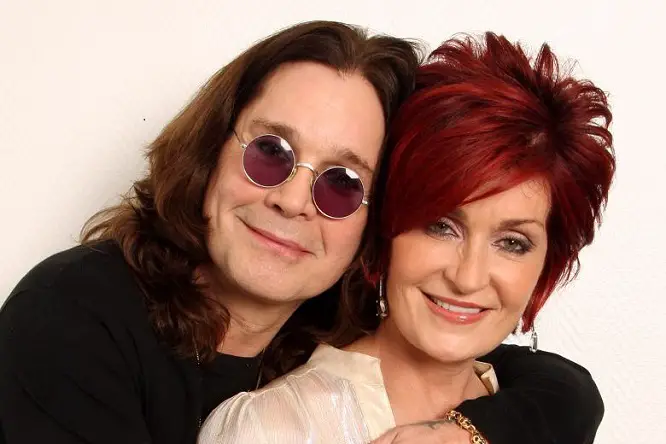 Sharon Osbourne has confirmed the rumors about her separation with Ozzy Osbourne in latest edition of CBS's "The Talk" on Tuesday, May 10.
Sharon said that she had kicked Ozzy out of the house, but he had now returned and Sharon moved out.
Asked if it was true that she kicked Ozzy out of the house, or if that was just "made up, "Sharon told her "The Talk" co-hosts: "No, it's true." As to whether or not that situation was permanent, Sharon said: "No, he's back, and I'm out of the house."
Co-host Aisha Tyler then stated that she felt as though Sharon was doing what was right for her, to which she stated, "It's right for me because honestly at this point today I have no idea what I'm going to be doing with the rest of my life."
As for Ozzy, she stated, "I love Ozzy dearly, you know. He's given me an unbelievable life. He's given me three gorgeous children … You know, I love him." When asked what the future holds, she concluded, "I honestly don't know. At this point, I cannot answer that because I don't know what I want."
She later addressed her fans and supporters, stating, "I honestly, honestly cannot thank people enough for backing me, and for all the people at home supporting me, sending me messages of love. I honestly, honestly am empowered, and I have found this inner strength, and I'm like, 'Right, okay, what's next? I can handle this.'"
"I don't know where I'm going, who I'm going with, and I just need time to sit and really think about myself and what do I really want for my life," she added.
"I honestly at this point today have no idea what I'm doing with the rest of my life. I just need time to think about myself, and what do I want for the rest of my life. [I'm] getting to the last chapter of my life. I really want to think carefully about where I want to go… because I'm 63 years of age, and I can't keep living like this."
https://youtu.be/w9AqJNYYJFw