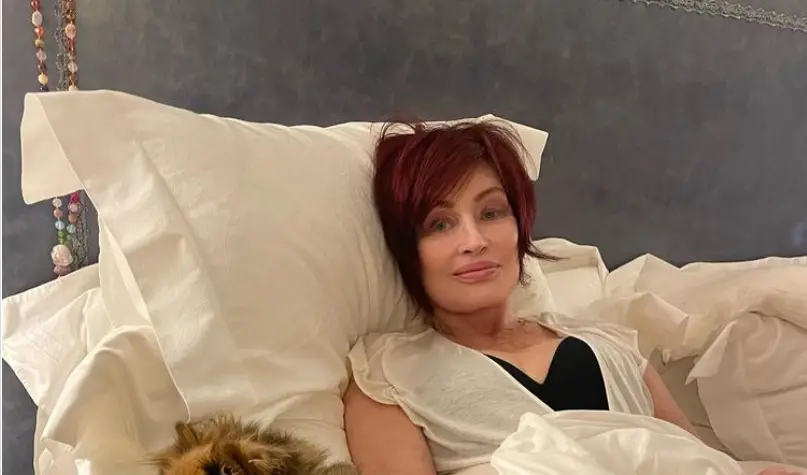 Ozzy Osbourne's wife and manager, Sharon Osbourne, told The Sunday Times  that a "horrendous" facelift last year had left her looking like Cyclops.
"I had a full facelift done in October and I looked like one of those f*cking mummies that they wrap [with bandages]," she revealed. "It hurt like hell. You have no idea. I'm telling you, it was horrendous. [To the surgeon] I'm, like, 'You've got to be f*cking joking.' One eye was different to the other. I looked like a f*cking Cyclops. I'm, like, 'All I need is a hunchback.'"
Earlier this month, Sharon took to her Instagram to post a photo while laying in bed with her dog Wesley, which left her fans rather confused.
Fans are pointing out that she did a facelift, as one fan pointed out: "Gosh that dont look like Sharons face."
While another said: "No more stretching please."
Ozzy Osbourne recently revealed that he had completed work on his new studio album. The follow-up to 2020's Ordinary Man will be released later this year via Epic Records.
Ozzy revealed the news on social media, writing: "I'm so happy to let everyone know that I finished my new album this week and delivered it to my label Epic Records. I'll be sharing all the information about the album and its' upcoming release with you in the next several weeks."