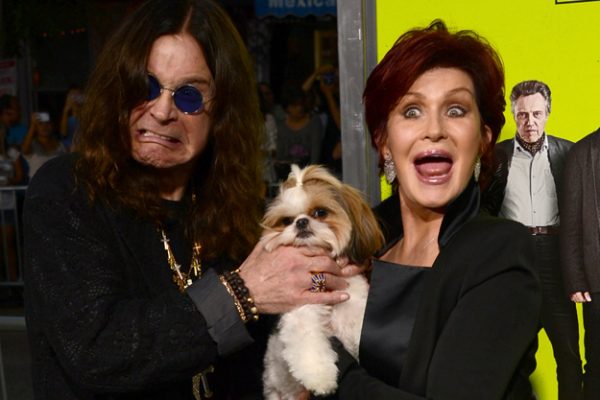 On December 14, Sharon and Ozzy Osbourne were interviewed 
 on edition of SEX PISTOLS guitarist Steve Jones's radio show, "Jonesy's Jukebox", on the 95.5 KLOS station in Los Angeles where they discussed special one-night-only New Year's Eve Ozzfest on Monday.
Sharon said: "The reason we decided to do it was because Ozzy hates Christmas and New Year — he hates it. And usually New Year's Eve we spend at home and go to bed before it's actually the New Year. It's the most anticlimactic time. Everybody thinks something amazing is gonna happen, and all you do is end up in traffic with nowhere to go. It's this buildup.
"I don't know what people think is gonna happen, but it never does… So we just thought, well, why not do something New Year's Eve? Then we've got somewhere to go. So we thought of doing an Ozzfest and inviting all our mates to come and play."
She added: "It's an all-day thing. It starts outside. There's a stage outside. Zakk [Wylde] is gonna perform outside [with his all-star BLACK SABBATH cover band ZAKK SABBATH], and other bands. And there's food trucks and other things to do. So we want you to come early, 'cause we've got snow for you. Yes, we do."
According to Sharon, the evening will conclude with Osbourne onstage counting down to the New Year.
"Ozzy's gonna be performing," she said. "He's gonna stay on stage till about quarter to one in the morning, so it's not like come midnight, you're thrown out. We're doing the countdown and everything. All the guys will come on stage, everybody, and bring it in. And then Ozzy will continue his set. It'll just be fun."
The Ozzfest lineup is as follows:
OZZY OSBOURNE 
ROB ZOMBIE 
MARILYN MANSON 
JONATHAN DAVIS 
BODY COUNT 
ZAKK SABBATH 
DEVILDRIVER 
WEDNESDAY 13