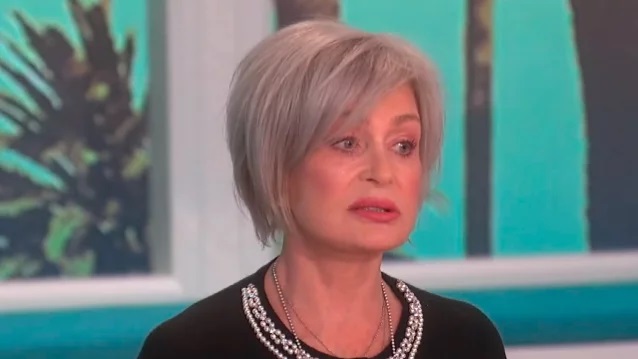 Ozzy Osbourne's wife and manager, Sharon, has commented on his cancellation of 2020 North American tour. The trek was cancelled on Monday (Feb. 17) to allow her husband to continue to recover from various health issues. This decision was made months in advance to accommodate fans who've been holding tickets for rescheduled shows.
"We spoke to the doctor who Ozzy is going to see in Switzerland. And he looked at Ozzy's itinerary, and he said, 'You know you're gonna be here a while.' And we're, like, Yeah, two weeks. That's fine.' And he's, like, 'No. Maybe up to eight.' So, I'm, like, okay, 'Cancel that. See ya,'" Sharon said on her daytime TV show "The Talk."
"The treatment that he has builds up and builds up. He can't just do it and leave. So we have to stay there a while."
Sharon added: "I went online and I thought, 'Oh, lord. He's gonna get so much flak for doing this again and again and again. And those fans are behind him."
Ozzy Osbourne will release his new solo album, Ordinary Man, on February 21.
Marking his first new solo music in almost 10 years, the album has been preceded by the release of two singles, the No. 1 rock track "Under The Graveyard", which was followed by "Straight To Hell" featuring GUNS N' ROSES guitarist Slash. The album's title track will be available instantly with any pre-order of the album.