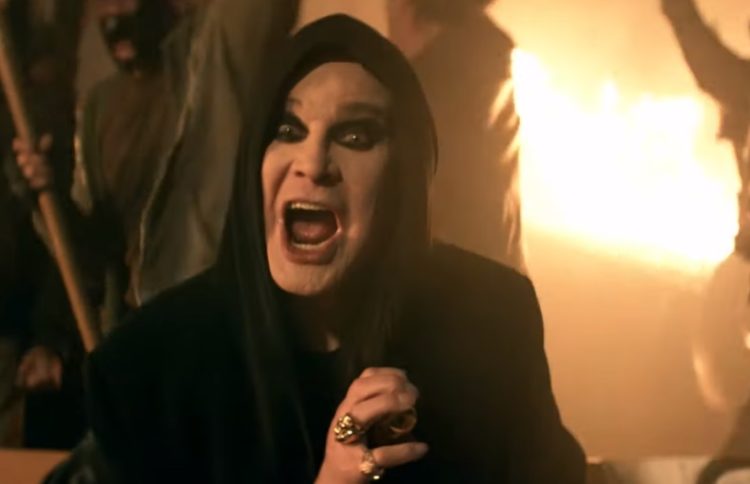 During her daytime TV talk show "The Talk," Sharon Osbourne discussed Ozzy's latest single "Ordinary Man," which is the title track from his upcoming album.
Released last week, the song Elton John singing the second verse while GUNS N' ROSES guitarist Slash contributes two solos. The track's lyrics reflect on Ozzy's rise to superstardom and his struggles with life in the spotlight as he comes to terms with his inevitable demise.
"It's the story of Ozzy's life," Sharon said (see video below). "And the picture [on the single cover of Ozzy walking alone in a field] was taken by [son] Jack two years ago when they were on the road doing their TV show together, and Ozzy was going, wondering off somewhere… And we just thought it was such a natural shot of Ozzy, like nobody ever sees him like that, that it was just perfect for this song."
"To be able to, at this stage of his life, work with his friends — Slash is on the track, too; and he wrote the song with Andrew Watt, his producer — and to able to, at this stage of his life, pick up the phone to his friends and say, 'Come on. Come on. Play. And do this.' And they say. I think, for Ozzy, it's probably one of his best albums."
When asked what Elton John thought of the collaboration, Sharon responded: "He just loved it. Ozzy asked if Elton would play piano — because it reminded Ozzy, when he finished it, of an Elton song. And he said, 'Can you play piano?' And then Elton said yes. And then he went into the studio and then he started to sing, Elton did, and then we just kept it."
"I can't listen to it all the way though; it makes me cry," she added.
Ozzy Osbourne will release Ordinary Man on February 21.
Marking his first new solo music in almost 10 years, the album has been preceded by the release of two singles, the No. 1 rock track "Under The Graveyard", which was followed by "Straight To Hell" featuring Slash. The album's title track will be available instantly with any pre-order of the album.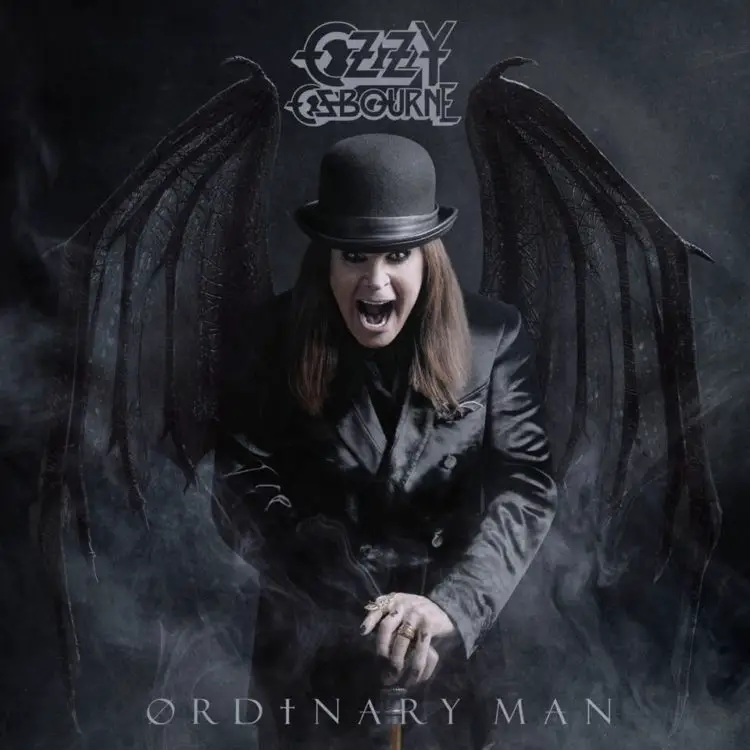 Ozzy commented on the album: "It was a lot of fun to do though it's a lot different from my other albums. We recorded it quickly, which I haven't done since the first BLACK SABBATH album. This made it a different process, which I actually enjoyed."
He also explains on the guest stars: "It all just came together. Slash is a dear friend of mine, as is Elton. When I was writing 'Ordinary Man', it reminded me of an old Elton song and I said to Sharon, 'I wonder if he would sing on it?' We asked, and lo and behold, he agreed and sings and play piano on the song."