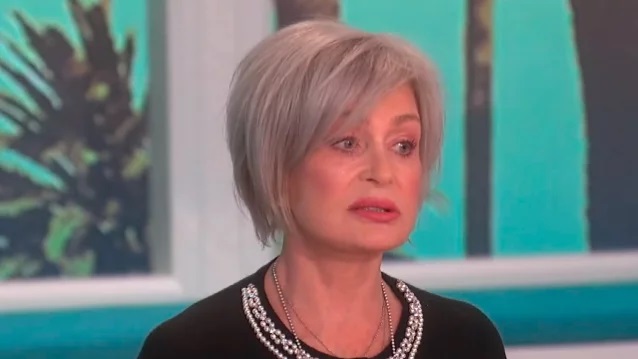 Ozzy Osbourne's wife and manager Sharon Osbourne has spoken out about her "working relationship" with Marilyn Manson after several women came forward accusing the singer of abuse and assault.
She spoke during the recent episode of her daytime TV show "The Talk" on February 3: "I've known Marilyn for 25 years. [I've] worked with him for many, many years, and, obviously, I would not know what goes on in his bedroom, neither do I want to.
"But as far as people who've been going on all my socials, calling me names and things and putting up pictures of Marilyn and I, you know, there's something called a working relationship, and that's what I've had with Marilyn for many years. I know nothing about his sexual preferences or the way he treats women. I know how he treats an older woman, which is me, and he's always been respectful."
On Monday (February 1), an actress Evan Rachel Wood accused Manson for sexual abuse.
Rachel Wood took to social media to write: "The name of my abuse is Brian Warner, also known to the world as Marilyn Manson," she wrote. "He started grooming me when I was a teenager and horrifically abused me for years. I was brainwashed and manipulated into submission.
"I am done living in fear of retaliation, slander, or blackmail. I am here to expose this dangerous man and call out the many industries that have enabled him, before he ruins any more lives. I stand with many victims who will no longer be silent."