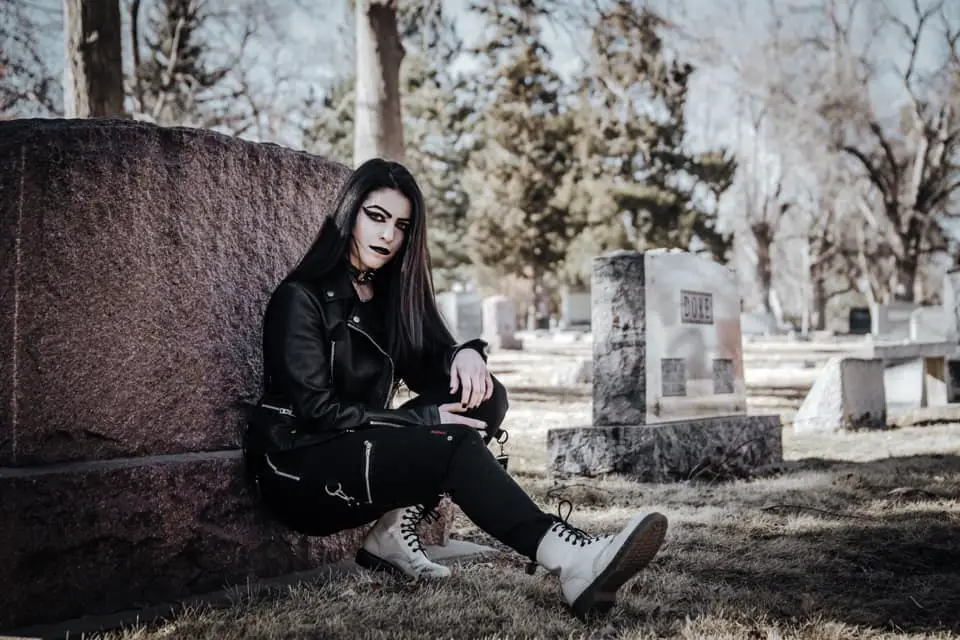 Denver based, Dark Rock artist SHARONE has unleashed an official music video for the fourth and final single, "Diamond", taken from her upcoming LP, Morbid Illusion, due out May 28th, 2021 via Devil Inside Records. Directed by Kyle Lamar, and SHARONE herself, "Diamond" features Johnny Romero on drums, Zach Barrera on bass, and Spencer Simpson and Travis Owen on guitar.
Check out the new music video for single "Diamond" below!
SHARONE comments about the song: "When I wrote 'Diamond', I was trying to remain hopeful in a hopeless situation. I learned that the effort you put forth in those types of instances can cause serious damage to your soul and your mind. Sometimes when we feel lost we try to convince ourselves that there's a light at the end of the tunnel. 'Diamond' is about realizing that light doesn't exist."
SHARONE erupted onto the Denver music scene as a solo artist in 2014 playing local DIY venues; since then she has gone on to play venues such as Marquis Theater, Bluebird Theater, and Gothic Theater, playing festivals, and opening for bands such as One-Eyed-Doll, The Birthday Massacre, Fuel, Saving Abel, Davey Suicide, Tantric, Hell's Belles, Stitched Up Heart, and Puddle Of Mudd. The atmospheric and melodramatic music of EVANESCENCE and the psychedelic blues of BLACK SABBATH inspired SHARONE to start performing her music live with a full rock band backing her. In the spring of 2017, the singer left her mark on the Denver music scene with the release of her first rock album Storm. Following the release, dove deeper into her writing, and came back stronger than ever with the reincarnation of her dark sound: Enchiridion of Nightmares (2018).
SHARONE really pushes out the emotions and passion she has for music with this new album. It is full of fantastic piano chords and guitar riffs that really show off her band's talent as a whole. I am excited to see what she releases in the future and will keep an eye out for it. In the Spring of 2020, SHARONE signed with Devil Inside Records, and began working on her fourth studio album. The first single "Can We Pretend" was released July 24th, and has been the young rocker's most successful release to date.
This unique rock artist is destined for success in the metal and goth rock realm. New music from SHARONE is about to come. Stay tooned.