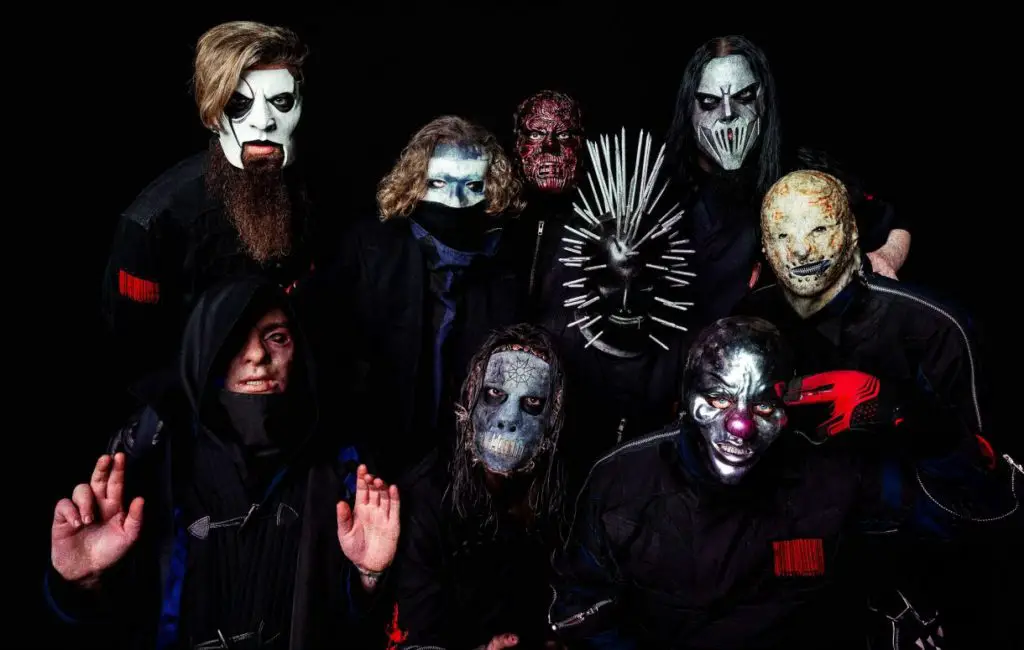 SLIPKNOT percussionist Shawn "Clown" Crahan spoke to Kerrang! magazine about the writing and recording process of the band's new album, We Are Not Your Kind.
"This is the greatest time of SLIPKNOT," he said. "We worked so hard for so long, and it was really hard to stop and enjoy the success, and enjoy what was happening around us.
"You get those sorts of traits when you're older, and we're older now – we're 20 years in. And all the hard work, and all the blood, and losing people… it all makes you stronger. I refuse not to understand what's happening around me.
"It's just a wonderful time to be in SLIPKNOT, to be around SLIPKNOT, and it's a wonderful time to watch and experience SLIPKNOT. I feel like everything we are is working at its full potential. Our management, booking agent, lawyers, label, our fans, ourselves…
"I feel like all of us are just working to the best benefit of Slipknot to get the vision out. That's really what it is. It's the most fun I've ever had, and I'd be bullsh*tting you but I don't feel like we've grown up, but I just feel like we've found a way to understand what we don't want to deal with, and it's effortless for everyone."
SLIPKNOT released their sixth studio album, We Are Not Your Kind, on August 9 via Roadrunner Records. Album was once again recorded at a Los Angeles studio with producer Greg Fidelman, who engineered and mixed SLIPKNOT's 2004 album "Vol. 3: (The Subliminal Verses)" and helmed 2014's ".5: The Gray Chapter."
In March, SLIPKNOT announced the departure with the percussionist Chris Fehn after he filed a lawsuit against his band members over unpaid loyalties.
In his lawsuit, Fehn claims to have always been told that the money from merchandise and touring is funneled through one sole company that splits profits and pays the members of the band. However, Fehn claims he recently discovered that his bandmates have set up several other SLIPKNOT-affiliated business entities in different states that appear to be collecting money from the band.