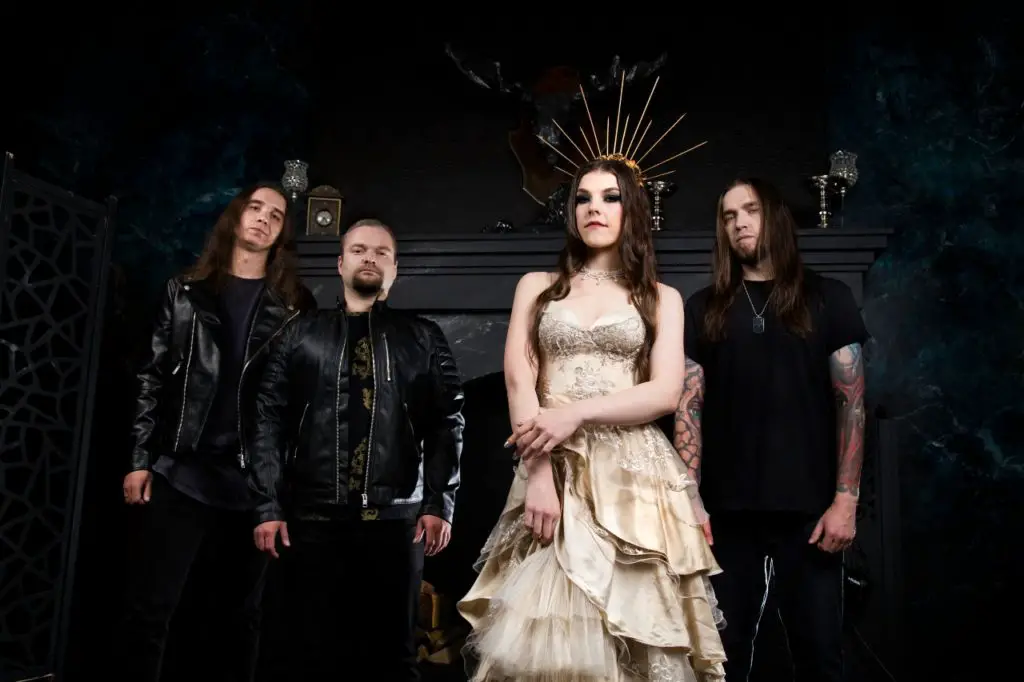 Russian symphonic metallers SHININGSTAR have released a lyrics video for their new single "Night Witches". Check out the video below.
The band comments:

"We are proud to present our new single – Night Witches!
This song is dedicated to the fearless Soviet female pilots who terrified the enemy and were almost invulnerable, and that's why they received this nickname. For us, for our country, for the whole world, May 9th is a great day, a Day of Victory over the deadly threat that hangs over each of us. We are very happy that the new song by SHININGSTAR is dedicated to such a great date and is dedicated to the heroic female pilots who fearlessly faced the enemy and looked death menacingly in the face!
And at the cost of their own lives, they made the sky above us cleaner"
SHININGSTAR have signed to Italian label Time To Kill Records for the release of their first album, Destiny. The album will see an official release in late 2021. 
SHININGSTAR is a symphonic metal band from Saint Petersburg, Russia, formed in 2020 by musicians of Hellbomb, Katalepsy, Infiltration, Ethir Anduin, Troll Bens Fir and Svartby.
Influenced by Cradle of Filth, Dimmu Borgir, Epica and Fleshgod Apocalypse, the band continues the tradition and staple of the symphonic metal sound, encompassing all that is melancholic and brooding and combining it with unique orchestral and melodic arrangements.