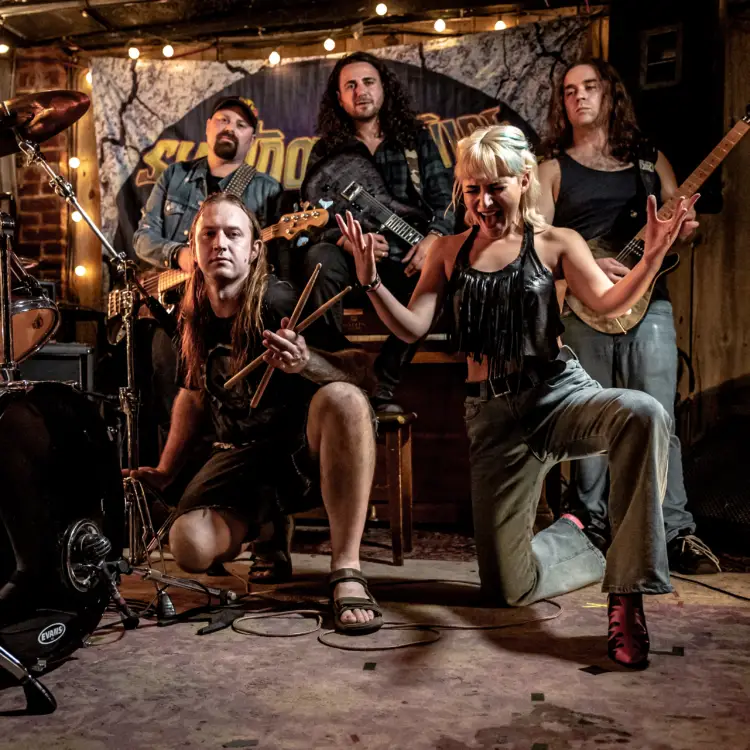 SHOT DOWN TWICE are a Canadian hard rock band based out of Hamilton, Ontario. Formed in the summer of 2019, the outfit delivers loud vocals with even louder guitars that a pack an epic punch. The new self-titled EP follows their debut "Got Up Once." 
"After many months of work, and after numerous highs and lows we are beyond thrilled to release our second EP, aptly named Shot Down Twice We've dug real deep this time to create a hard rock EP that will are really proud of. We had a blast working on it and I think that'll come through and you'll be able to feel that when you listen to the music. It's a full ride and we hope you enjoy it as much as we do. Cheers to all"
SHOT DOWN TWICE are an eclectic ensemble of heavy metal fans who wanted to have some fun in the rock and roll world with a classic sound. "By Design" kicks off the new release with full, driving guitar rhythms, flirty licks and powerful vocals. Taking the classic rock sound and fusing it with a modern, heavier twist SHOT DOWN TWICE explore a range of styles that complement their love of storytelling. "At a Loss" throws itself into a high-speed onset of riffs while "Long Haul Blues" introduces a traditional blues rendition. The band's energy never falters as each track offers up something new.
Shot Down Twice bring the passion and familiarity of classic rock with deliciously distorted tones, and bags of character. It's explosive with immense fire power, producing a thrilling listening experience for those who like it loud!
Links:
https://www.facebook.com/shotdowntwice
https://www.instagram.com/shotdowntwice/
https://tiktok.com/@shotdowntwice
https://twitter.com/shotdowntwice
https://www.shotdowntwice.com/
Line up: 
Carmen North (Carmen North Band, ex-Orbiting Deathray) – Vocals
Jeff Wilson (ex-Sludgehammer) – Guitar
Pat Rogers (Profaner, Phear, Hallows Die) – Guitar
Rusty (Profaner, The Hype, The Next Level, ex-Lutharo) – Drums, Bass
Read our review here.