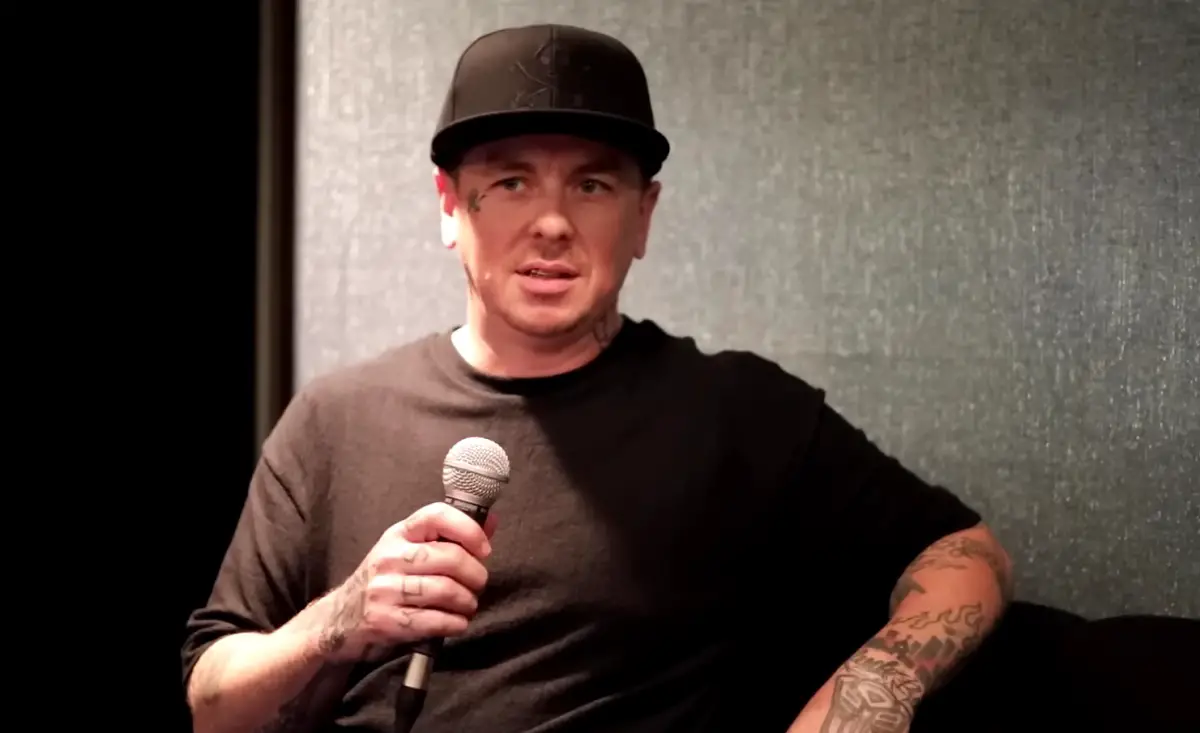 Sid Wilson recently shared his most beloved tune from SLIPKNOT's discography with Revolver magazine. When asked to pick his favorite, the DJ declined the typical options like "Psychosocial," "People = Sh*t," and "Wait and Bleed," and instead opted for a lesser-known track.
"My favorite tracks are always the ones that aren't played live," Sid said. "'Skin Ticket' [is] one of my all-time favorite songs. You listen to that song and you feel different after hearing that kind of stuff. You didn't know that that level of fear even existed in the world until you hear something like that. It takes you out of your everyday world to a super dark place."
"Skid Ticket" is taken from SLIPKNOT's 2001 Iowa. As with most SLIPKNOT songs from that era, "Skin Ticket" is a very gloomy and dismal tune, and Wilson ponders why it is those 'Knot compositions that he identifies with more than the other, somewhat less oppressive pieces.
"I don't know why those [kinds of songs] are my favorite," he said. "I don't know if it's just a reminder for me to stay on my toes all the time, and to strive to be that much better and try to help people in the world. Because [songs like 'Skin Ticket'] make it that real. Like, it's not a fantasy. That sh*t exists. It exists all around us, and you better understand it to some kind of degree or it'll take you out — and your face will collapse."
SLIPKNOT's latest studio album, The End, So Far, was released on September 30, 2022. This is the band's final album to be released through Roadrunner, whom the band signed with in 1998.
The End, So Far follows SLIPKNOT's widely celebrated 2019 album We Are Not Your Kind, which marked SLIPKNOT's third consecutive #1 on the Billboard 200. The release made a massive global impact with #1 debuts in the Official Album Charts of twelve countries around the world, including the UK, Australia, Canada and Mexico, with Top 5 debuts in an additional twelve countries including Germany, France and Sweden.