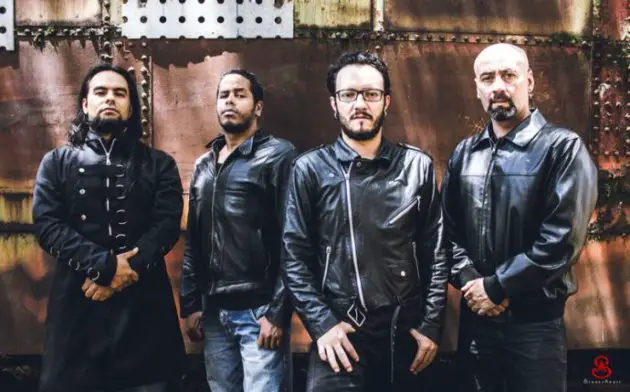 SINNERANGEL from Colombia plays a bit unorthodox form of dark music, incorporating elements of Black, Death and Power Metal. They released their debut full length "Sinister Decálogo" in CD format via GrimmDistribution. Check out the full-album stream below.
SINNERANGEL was born in 2004 in the city of Medellín with the idea of creating metal that was not boxed from the beginning in a single genre and therefore, respect all the musical contributions of each member. This principle allowed the predominant sounds of the band to cover a very wide spectrum ranging from melodic death metal to primitive black metal, generating elaborate and forceful riffs, with guttural voices and melodic atmospheres on rhythmic drums between blast beat and power metal. The genre that best identifies them is dark metal, because of its more diffuse borders because band not totally inserted into a single musical aspect.
The debut album collects many concepts elaborated by the grouping during years of existence, the name that gives title to the work is "Sinister Decálogo", that is to say, a precise set of ideas that conform that sinister side of the human existence. The album deals with themes about the allegorical double human morality, the need for approval and dependence of the deities to assert themselves, the constant fear of the earthly and the passing.
In the musical theme, this is an experimental album that has all sorts of riffs and tempos, with an obscure atmosphere that are maintained throughout the entire disc that is supported in a whole rhythmic base of power and marked batteries. "Sinister Decálogo" seeks to express the "Dark side of humanity".
"Sinister Decálogo" Track Listing:
1. SinnerAngel
2. Zeon
3. Cerberus
4. Hitos
5. Fuego En Mi Alma
6. Abysmal Visions
7. Banshee
8. Vestidos De Luto
9. Unspekable
10. IX