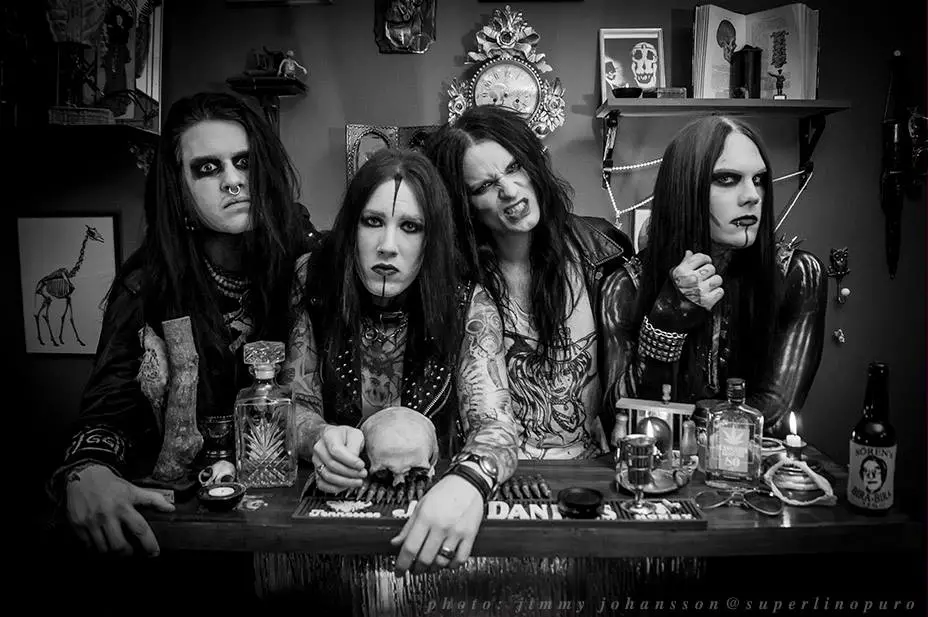 The Swedish sleaze/punk influenced metal outfit known as SISTER, who hail from Stockholm, Sweden, have been working hard during the last ten years earning the reputation of being one of the best live acts out there.
SISTER is now back with their new record "Stand Up, Forward, March!", their best and most direct approach yet! The album was recorded in the city of rock n' roll -Upplands Väsby, Sweden – by SISTER and producer Jona Tee of H.E.A.T., mixed by Tobias Lindell (Avatar, Crash Diet,Mustasch, Europe, Hardcore Superstar etc.) and mastered by Christian Schneider at Scandinavian Mastering.
Check out the brand new video for the band's 1st single "Carved In Stone" below.
For a first preview of "Stand Up, Forward, March!" surf over to metalblade.com/sister. Make also sure to check out the pre-order section where you can order the album on CD and LP!
Comments SISTER's Cari Crow: "Our intention with this release was not only to record an album, but the best album so far. The Sister vibe with the aggressive music and raw sound is all there together with a bigger sound and choruses that will blow you away. This is by far the best Sister album so far and there is no doubt that this one will take the band to new heights!"
"The first single 'Carved In Stone' was written by Tim Tweak and Cari Crow, together with producer Jona Tee. This was one of the last songs that was written for the album but we all understood right away that this might be the leading track."
Tracklisting "Stand Up, Forward, March!":
01. Destination Dust
02. Carved In Stone
03. Lost In Line
04. Trail Of Destruction
05. Carry On
06. Unbeliever
07. Let It Bleed
08. Liberation Song
09. Dead Man's Dirt
10. Endangered Species
11. Piece Of Shame