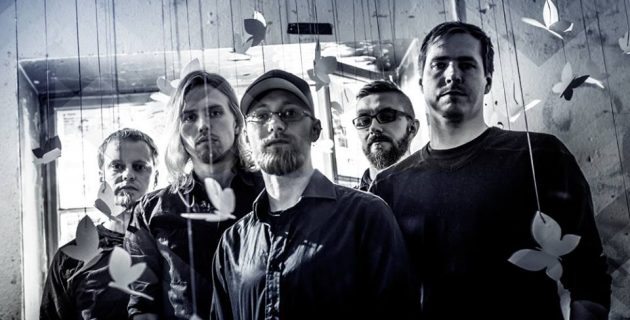 Finnish alternative metal quintet SKEIN released their first single "Bound" from their upcoming second album named "Deadweight". You can check out the official music video for "Bound" below.
Assembled with the invaluable help of producer Tuomas Kokko (Ghost Brigade, Swallow the Sun etc.), the album moves dynamically across different soundscapes, reaching from crushingly heavy guitar riffs to more etheric, atmospheric parts.
Unlike their debut album "Of Wings Unfolding", which was a concept album with a strong narrative and a storyline (strengthened by a novel published alongside the physical copy) the songs on "Deadweight" stand on their own. Delivered with both screaming and clean vocals, the songs explore issues from misuse of power and societal responsibility to basic human characteristics, with very personal experiences. Due the rawness and personal approach, the album is the strongest emotional outburst of SKEIN's career.
"Deadweight" Track listing:
1. Seduction
2. Lies Divine
3. Bound
4. Lies Mundane
5. The Fear is Love
6. Deadweight
7. Mare
8. In Circles
9. The Unknown