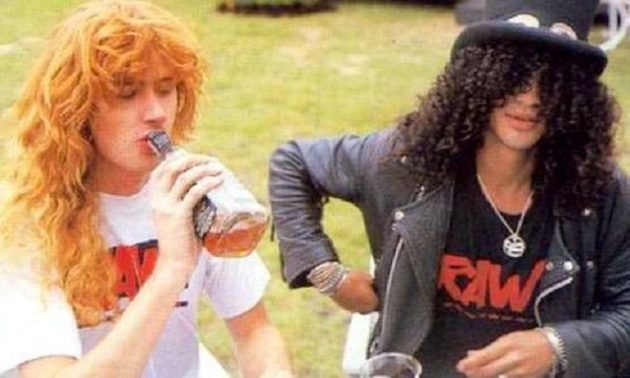 During a recent episode of Rock Talk With Mitch Lafon, MEGADETH bassist David Ellefson and former GUNS N' ROSES manager Alan Niven talked about Slash coming close to joining MEGADETH back in 1986.
"Slash and I were hanging out quite a bit, late '88 and early '89. And he wrote the foreword to the Rust in Peace MEGADETH book that just came out," Ellefson said. "We became good friends and did a lot of guitar playing, and our lifestyles were very similar at that moment. In fact, there was a moment we kind of tethered it out to Slash like, 'Well, what would it be like if you played in MEGADETH?'
"You guys [GN'R] had just come off with [1987's] Appetite [for Destruction], of course, and the floodgates of money, I'm sure you were about ready to just pour open. And it had never been right for Slash to play in MEGADETH," he continued. "But he was a good friend to me and Dave [Mustaine], and obviously, I got to know him as a guitar player and musician. And once I got sober and got clean, we kind of went our separate ways for a few years.
"I think the next time I saw GUNS N' ROSES was when we played at Rock in Rio in 1991," Ellefson added. "And it was amazing to see — the first time I saw them was at the opening for The Cult, I think, at Long Beach Arena, and they still looked like a club band.