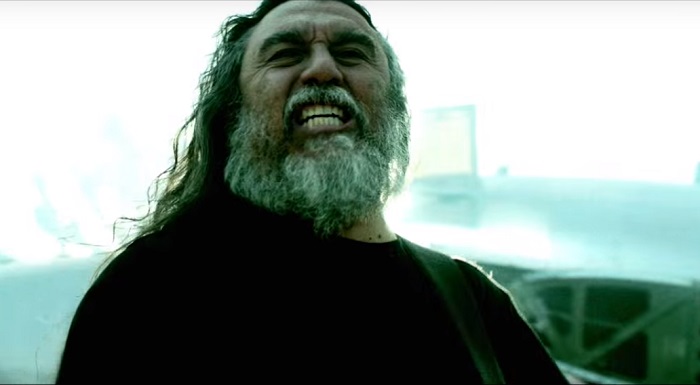 During SLAYER's show in San Jose, Cali, religious protesters were faced with a fan dressed as Jesus holding a sign "Jesus listens to Slayer."
Apparently this was not fan's first show since he was spotted on SLAYER show in May as well. You can check out both photos below.
SLAYER will resume their farewell trek with a one-off appearance at ForceFest in San Juan Teotihuacán, Mexico on Oct. 7. The next leg of their tour kicks off on Nov. 1 in Dublin, Ireland. The band recently confirmed that additional farewell dates will be announced for 2019. Locations for those dates, however, remain unknown.
https://www.reddit.com/r/Slayer/comments/9amsq6/religious_fanatics_showed_up_outside_the_slayer/?utm_content=title&utm_medium=post_embed&utm_name=25a61f1b77b54614b5b4da48178d3287&utm_source=embedly&utm_term=9amsq6