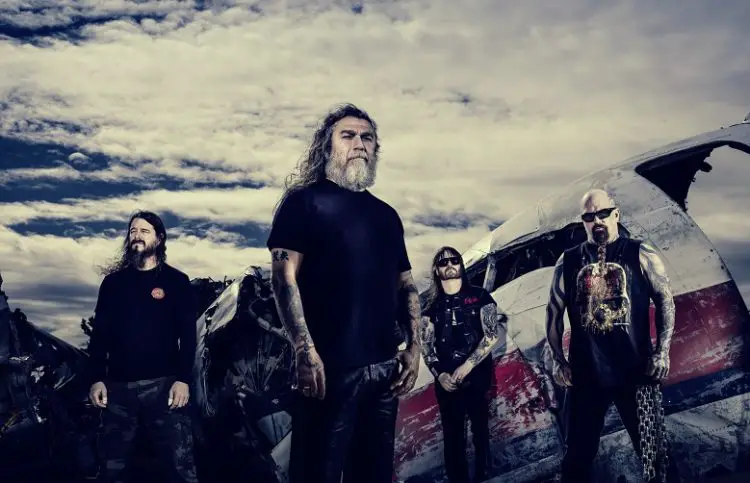 SLAYER has uploaded a new video on its YouTube channel which appears to be one last run of their farewell tour which should happen this fall. Video of the teaser can be seen below.
It is rumored that SLAYER will make its final approach with a potential winter run supported by ANTHRAX, TESTAMENT, EXODUS, SACRED REICH and IRON REAGAN.
Although this tour has not been officially confirmed and it's not clear if all six bands will appear together on each date, Wegow has leaked out what appears to be SLAYER's last-ever appearances in California: one on December 29th at the Fox Theater in Oakland and the other on December 31st (New Year's Eve) at the Forum in Inglewood.
This trek also would have seen SACRED REICH support their upcoming first album in over two decades Awakening, which is due for release this summer. ANTHRAX, TESTAMENT, EXODUS and IRON REAGAN have new music on the way as well, while SLAYER's last album Repentless came out in 2015.