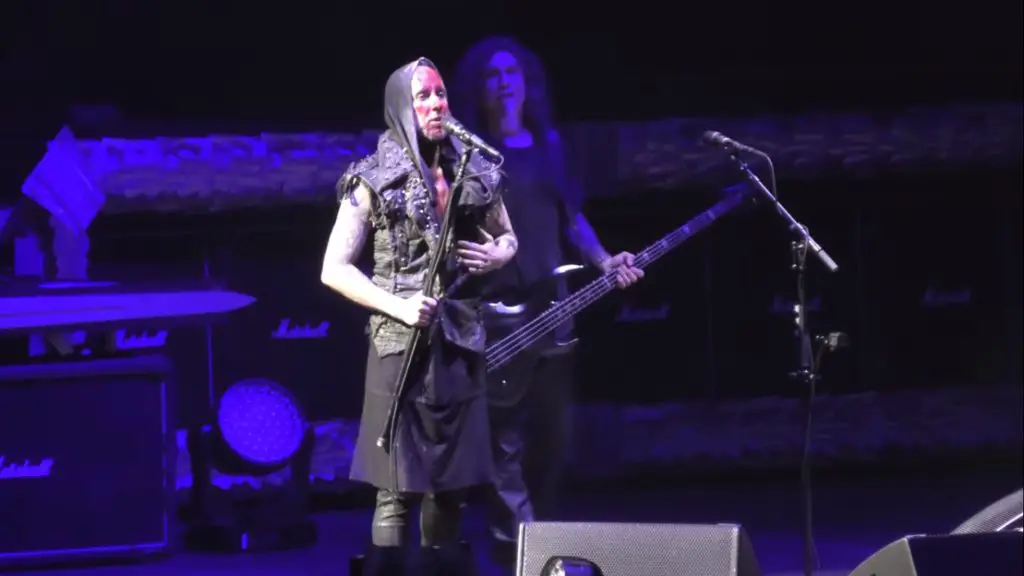 SLAYER was joined by BEHEMOTH frontman Adam "Nergal" Darski during their yesterday's show at Arena Gliwice in Gliwice, Poland to sing the SLAYER classic "Evil Has No Boundaries".
You can watch the video footage of the performance below.
Back in 2017, Nergal joined SLAYER during the soundcheck to perform the same song. He stated about the song at the time: "'Evil has no boundries.' That's the song my affair with SLAYER has begun ages ago. I must have been 8 or 9 years old I guess when I heard it on a pirate cassette. Didn't know much of an English language so we would sing whatever we hear. And the word EVIL reminded us how PIWO (beer) sounded phonetically! We would f*ck around and sing "PIWO!!! PIWO!!! PIWO!!!" instead until years later when we realised its meaning.
"The word EVIL would eventually be the key word to define my whole carieer with the band on so many levels and beyond. When I told that story to Kerry and Gary they were like: Let's do it! We are in!!! I already knew the lyrics by heart and here I am… sharing the stage with one of the best bands on the planet in one of my favorite songs! Dunno how I'm gonna top it but that's not the case now. Living the f*ckin' dream and enjoying the f*ck out of it."