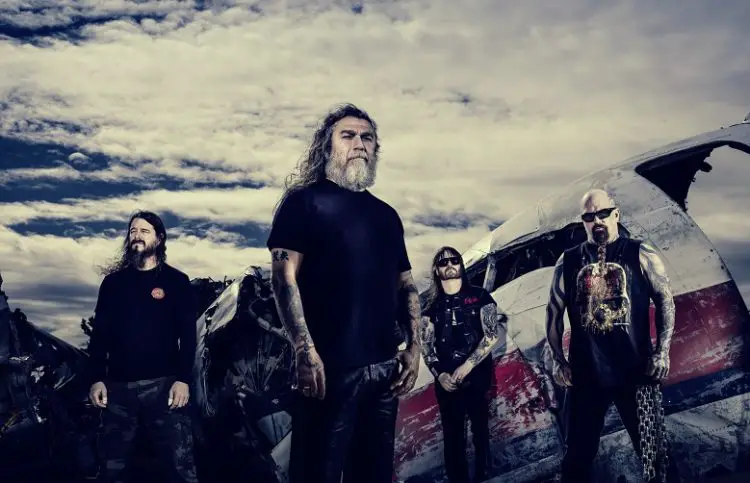 On November 30, 2019, thrash metal giants SLAYER performed in its hometown of Los Angeles which marked band's last concert ever.
After finishing the set from their final show at The Forum, the band and crew members hugged each other and took group photos, followed by frontman Tom Araya bidding farewell to the fans.
Farewell tour was announced on January 22, 2018, at the expense of Tom Araya's desire of no longer wanting to tour and spend more time with his family.
SLAYER's longtime manager Rick Sales spoke about the band's decision to embark on its farewell tour in an interview with MassLive.com.
"The band has always had a lot of integrity," he said, adding that "there are a couple things that go on. I totally get that they made a decision to stop touring. That doesn't mean the end of the band. It's just the end of touring. I always thought of it as, 'You go out on top.' They made that decision. They're not milking it. From that standpoint, I get it and they made the right choice."
During a Q&A on Dean Guitars YouTube Channel this past August, Kerry King said that show at Forum was the end of SLAYER for him, noting that there won't be any more shows.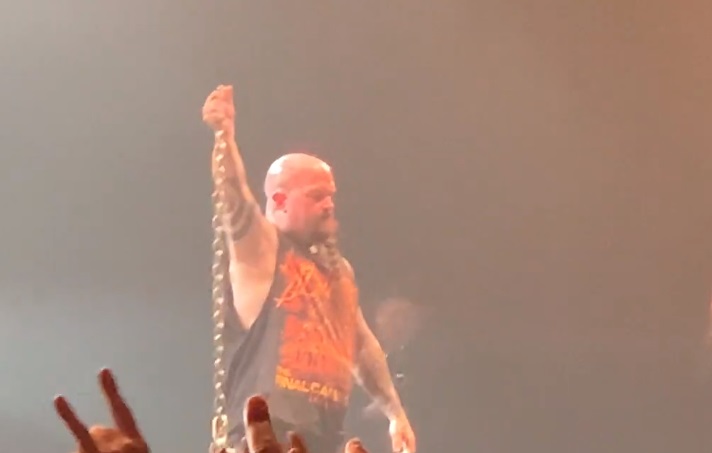 One day after the last concert, Kerry's wife, Ayesha, said that there is "not a chance in hell" that the thrash metal icons will reunite for more shows.
However, it is confirmed that Kerry King is working on a new project with SLAYER drummer Paul Bostaph. It is also rumored that the project will include PANTERA singer Phil Anselmo and EXODUS guitarist Gary Holt, who performed with SLAYER from 2013 to 2019.