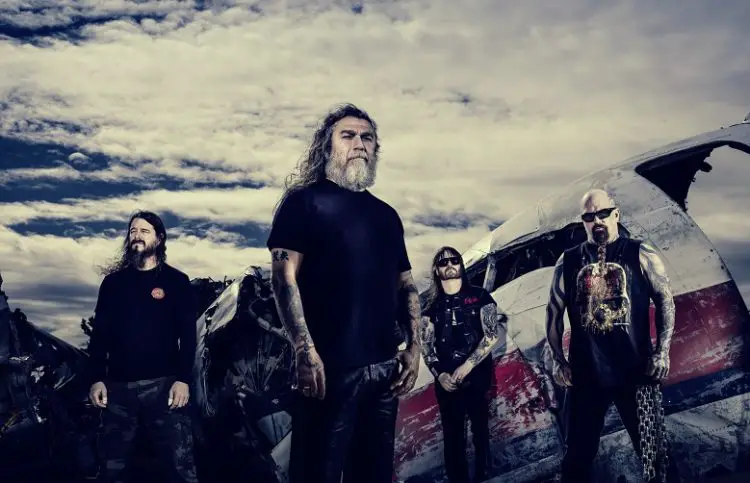 We have heard from an anonymous source that SLAYER are going to wrap up their farewell tour this coming December with an appearance at the Forum arena in Los Angeles, which will include three or more bands as the special guests, including ANTHRAX, TESTAMENT and EXODUS.
Although a potential final U.S. tour remains unannounced, it is said that this show will be SLAYER's last-ever onstage appearance in their hometown of Los Angeles. Not only will it see half of the lineup of the band's first two North American farewell tours — SLAYER, ANTHRAX and TESTAMENT — play together once more, but it will also see guitarist Gary Holt do double duties with SLAYER and EXODUS, like he did back in 2014 when those two bands toured with SUICIDAL TENDENCIES; ironically, that tour also stopped at the L.A. Forum.
It's been well over a year since SLAYER announced that they were embarking on a final world tour, which kicked off in North America last May and they will spend much of this year touring globally, including the U.S. with LAMB OF GOD, AMON AMARTH and CANNIBAL CORPSE, as well as a number of festival appearances in Europe, Australia, Asia and South America.
We will keep you all posted about SLAYER's final North American tour/shows.