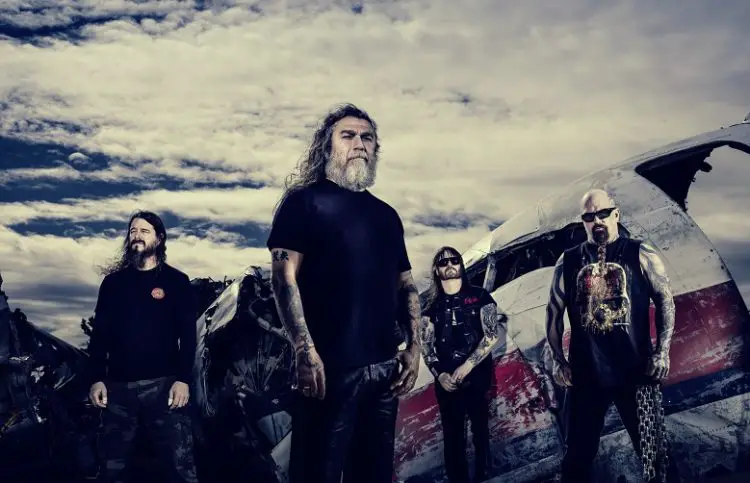 SLAYER's management has told Pollstar that the band has already sold $10 million worth of merch on their farewell tour, with final trek yet to start.
Barry Drinkwater, who runs Global Merchandising comments: "There are only a handful of bands on the planet that are that iconic. They're very focused on the quality of the products, between Tom [Araya] and Kerry [King], and very into the design and development.
"We have a lot of input from them — how they want the graphics, everything from the color and depth of the saturation. It's great to have so much involvement from the artists themselves."
Kristen Mulderig, who works with SLAYER's management company, Rick Sales Entertainment Group, says there will still be more stuff from the band in the future.
"We're in legacy mode. which is a lot to do, even though they won't be making records or on the road. They still have their endorsers, there's still merch and branding to do — sync licenses and who knows? Maybe coming up with some sort of event that is SLAYER-based. This is all stuff we're thinking about and talking about. SLAYER lives on, absolutely."
SLAYER will begin The Final Campaign, the last leg of its Final World Tour on November 2, wrapping its touring career up with two shows at The Forum in Los Angeles on November 29 and 30. Tickets are available here.