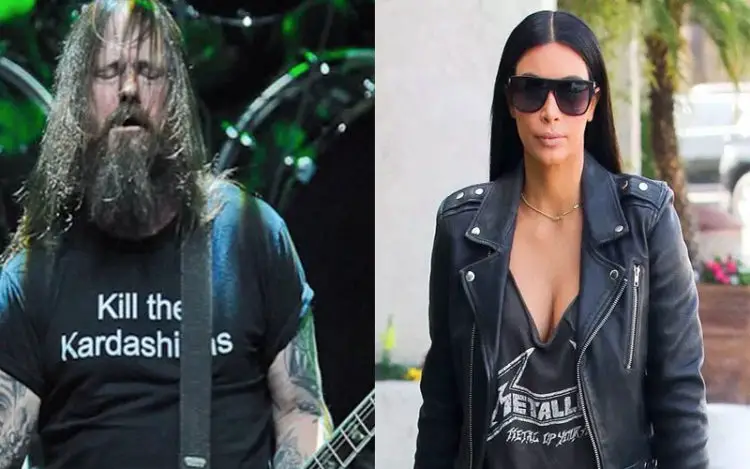 SLAYER and EXODUS guitarist Gary Holt has shared a bizarre meme on his Instagram page slamming Kardashians.
He captioned the image, which can be seen below, with following message:
"Hahaha! ENJOY! And remember, some things cannot be unseen! Have a great night!"
Kolt recently slammed Kylie Kristen Jenner for copying EXODUS classic album cover art, Bonded By Blood, with Chanel written in EXODUS' logo style.
He said:
"Okay…. someone asked, concerning the last post, "What does it matter?" Well, it sure f*c*ing matters to me. This was sent to me, this woman happens to be wearing a Bonded by blood shirt that has been remade to say 'Chanel'.

"This is from some reality tv show in France. IS NOTHING SACRED!! But I must say, for sh*ts and giggles I'd love to get my hands on one of these "oh so metal" shirts! Ugh. Sometimes, just sometimes, I really wanna put an end to certain people.