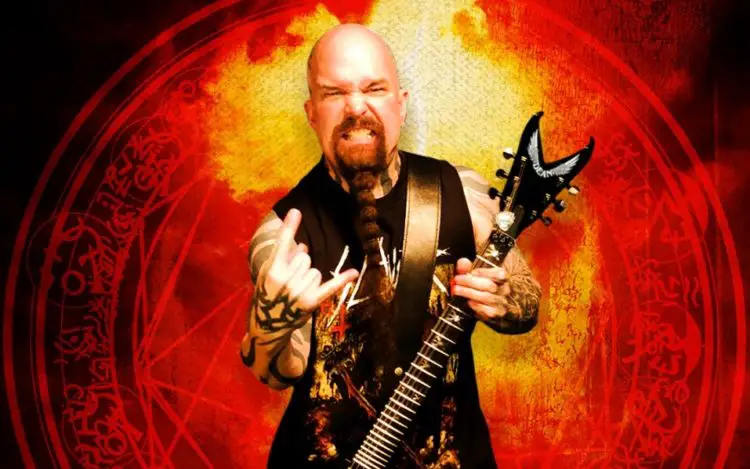 Dean Guitars have welcomed SLAYER guitarist Kerry King to its artist roster. Kerry comes on board as a signature artist, with a brand new, never-before-seen guitar design.
King comments on partnership: "I'm super stoked to be part of the Dean Guitars family. This has been an insane long time coming! Together we're going to create some amazing guitars that Dean, SLAYER and Kerry King fans will be as excited as I am to play them. It's gonna be a wild ride for years to come!"
"We are thrilled to welcome one of the most iconic guitarists in the world to the Dean family," adds Dean Guitars president and CEO Evan Rubinson. "Our partnership with Kerry King couldn't be a more perfect fit — a legendary metal guitar player and a legendary metal guitar company, collaborating to bring our fans something the world has never before seen."
Over the coming months, Dean Guitars will release product information outlining Kerry King's signature Dean Guitars USA and import models. Dean will first release a limited run of 50 handcrafted USA guitars signed by the legend himself.
The Final Campaign, Leg Seven of SLAYER's Final World Tour, kicks off in Asheville, NC on November 2 and will wrap with two nights at the L.A. Forum on November 29 and November 30, seeing the band end its touring career in Southern California where it all began back in 1981**. PRIMUS, MINISTRY and PHILIP H. ANSELMO & THE ILLEGALS performing a vulgar display of PANTERA, will support on all dates.
Tickets for those dates are available here.