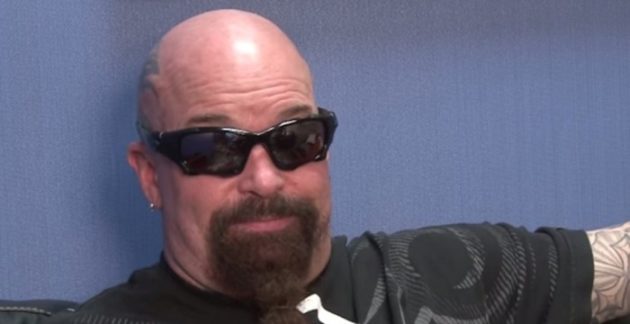 SLAYER axeman Kerry King and his wife, Ayesha, recently purchased a condo in Tribeca, a neighborhood in Lower Manhattan in New York City, for $3.65 million, New York Post reports.
The renovated 3,522-square-foot home was on the market for 45 days. It comes with $4,572 monthly common charges.
You can find pictures of the property at this location.
Ayesha King broke the news of the move in an Instagram post this past November, writing. "I suppose it's time to tell you all that the King and I have moved to NYC ( back home for me, excited to be near my family again ). I figured I'd beat some acquaintance's friend buddy who it heard it from a guy to announce it and think he's cool. I served my time on the west coast for 18 years. Time to be back in the best city on earth."
In 2020, King paid $3.81 million for a home in a section of the Las Vegas Valley known as Enterprise. Clark County property records still list the couple as the owners of the 5,116-square-foot house.
Kerry King's post-SLAYER project has been rumored to feature SLAYER drummer Paul Bostaph, SLAYER/EXODUS guitarist Gary Holt and former PANTERA frontman Philip Anselmo.
SLAYER played its final show of their farewell tour in November 2019 at the Forum in Los Angeles. One day later, Kerry King's wife, Ayesha King, said that there is "not a chance in hell" that the thrash metal icons will reunite for more shows.