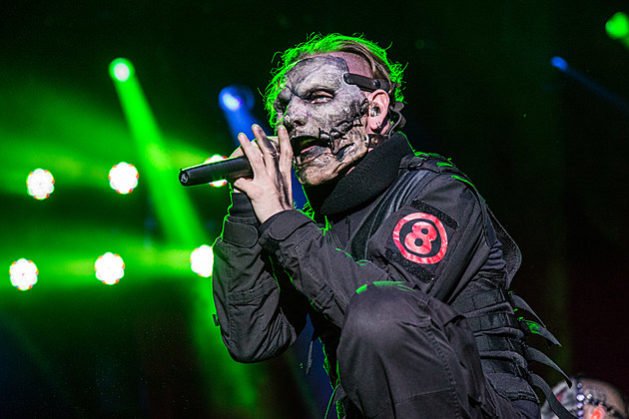 SLIPKNOT have just announced dates for next year's European tour!
These are the dates:
07-08 Jun: Hyvinkää, Rockfest, Finland
07-09 Jun: Nuremburg, Rock Im Park, Germany
07-09 Jun: Nürburg, Rock Am Ring, Germany
13-15 Jun: Nickelsdorf, Novarock, Austria
13-16 Jun: Interlaken, Greenfield, Switzerland
14-16 Jun: Derby, Download Festival, UK
17 Jun: Leipzig, Arena, Germany
18 Jun: Hannover, TUI Arena, Germany
19-22 Jun: Copenhagen, Copenhell, Denmark
21-23 Jun: Dessel, Graspop, Belgium
25-26 Jun: Kraków, Mystic Festival, Poland
27 Jun: Bologna, Sonic Park, Italy
28-30 Jun: Madrid, Download Festival, Spain
01 Jul: Nîmes, Amphitheatre Nîmes, France
03-06 Jul: Lisbon, VOA, Portugal
04-05 Jul: Viveiro, Resurrection Festival, Spain
Corey Taylor has told Spain's Resurrection Fest TV that SLIPKNOT's follow-up to 2014's ".5: The Gray Chapter" album will likely arrive next summer. "Right now, the plan is for us to be in the studio early next year — like, first couple of months next year," he explained. "So, a couple of months to get that going, a couple of months to get production, new masks, new outfits, new everything. And hopefully be able to come and start touring in the summer when the album comes out.