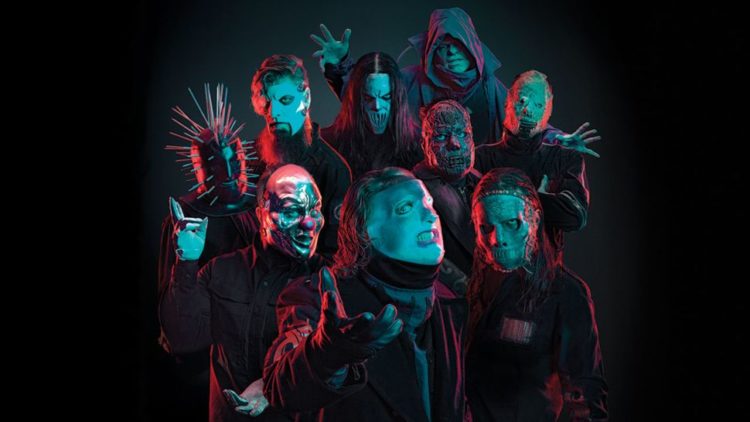 SLIPKNOT are reportedly in the studio right now, working on a follow-up to band's 2019's We Are Not Your Kind.
Fans speculation started after Bassist Alessandro Venturella and guitarist Jim Root started posting pictures on their social media.
Venturella recently posted pictures of his bass rack with the geotag set as "America," which is interesting because he currently lives in London. He then posted another picture of two basses out of the rack in what appears to be a studio. Root also posted a picture of longtime Bogner Amps rep, Reinhold, praising him for always helping choose an amp since the band's third album, Vol. 3: (The Subliminal Verses). 
During a recent appearance on "95.5 KLOS," Corey Taylor has offered an update on new SLIPKNOT music, saying the group might have something "conceptual" under their belt.
"I can't say too much about it, and I can tell you that currently, we've compiled a lot of material, me and Clown have talked about something really, really cool if we could pull it off," Corey said (watch full interview below.) "There's a chance that it could be conceptual if we can really do it right. The music is brilliant, it expands on what we did with [2019's] We Are Not Your Kind and kind of blossoms from there.
"But the great thing is ù it's got not only that, but it's got everything that you would want from a SLIPKNOT project — there's the heavy stuff, there's the dark stuff, there's the melodic stuff, there's the weird stuff," he continued. "We have so many different flavors that we can play with that now, at this point, it's just us mixing and matching and seeing what excites us.
"So that's all I can say for right now but I can tell you that it's really, really good. We're entering a realm that we've never been and that to us is exciting. Especially after all of these years, we pride ourselves on always being able to try and top ourselves, and if we can pull this off, this may be the ultimate top ourselves."
SLIPKNOT released their latest album, We Are Not Your Kind, on August 9, 2019 via Roadrunner Records. Album was once again recorded at a Los Angeles studio with producer Greg Fidelman, who engineered and mixed SLIPKNOT's 2004 album Vol. 3: (The Subliminal Verses) and helmed 2014's .5: The Gray Chapter.