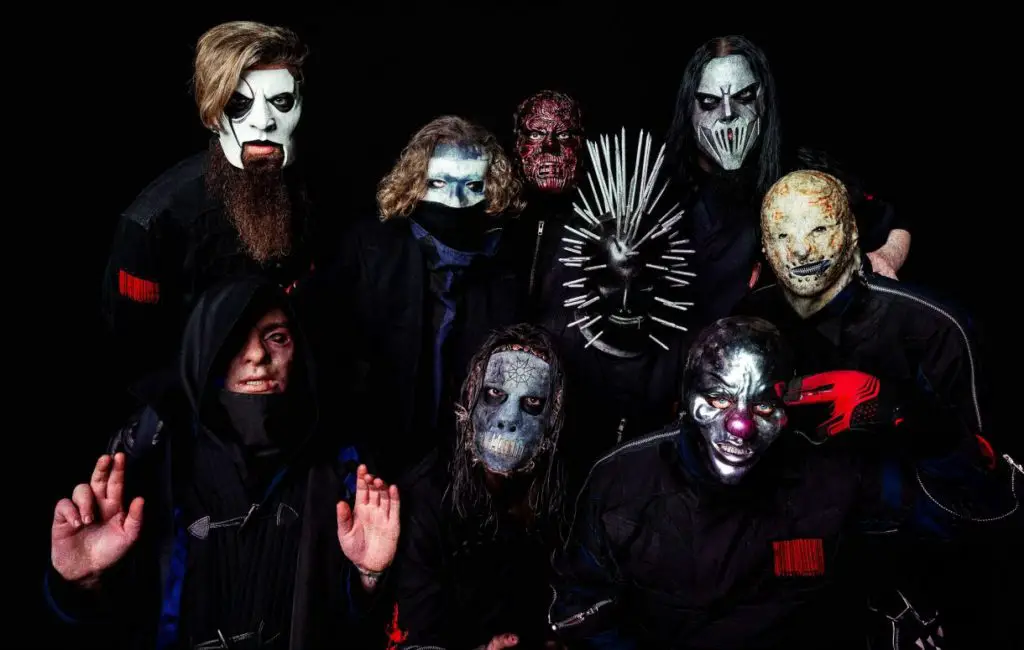 SLIPKNOT's latest album, We Are Not Your Kind, is on track to become the band's first No. 1 in the United Kingdom in 18 years, Official Charts reports.
If successful, it'll be the band's first U.K. no.1 since 2001's Iowa topped the charts in September 2001.
We Are Not Your Kind is currently 13,000 chart sales ahead of Ed Sheeran's "No.6 Collaborations Project," Although Sheeran has currently racked up more streams than the Iowa heavyweights.
SLIPKNOT released their sixth studio album, We Are Not Your Kind, on August 9 via Roadrunner Records. Album was once again recorded at a Los Angeles studio with producer Greg Fidelman, who engineered and mixed SLIPKNOT's 2004 album Vol. 3: (The Subliminal Verses) and helmed 2014's .5: The Gray Chapter.
In March, SLIPKNOT announced the departure with the percussionist Chris Fehn after he filed a lawsuit against his band members over unpaid loyalties.
In his lawsuit, Fehn claims to have always been told that the money from merchandise and touring is funneled through one sole company that splits profits and pays the members of the band. However, Fehn claims he recently discovered that his bandmates have set up several other  SLIPKNOT-affiliated business entities in different states that appear to be collecting money from the band.
SLIPKNOT have refused to reveal the identity of the new member, who is replacing Fehn, but some fans on Slipknot Reddit had speculated that Zach Hill is the new percussionist, and said they saw him at Jimmy Kimmel Live.