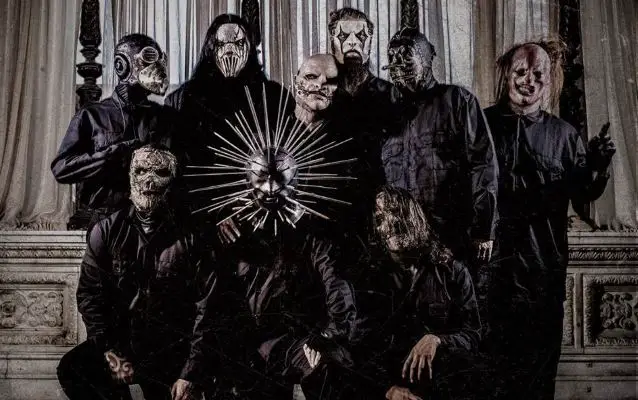 SLIPKNOT co-founder Donnie Steele, who played guitar in the band during 1995 and 1996, and then joined them on bass between 2011 and 2014 after Paul Gray's death, voiced his opinion on the recent lawsuit filed against the band by longtime percussionist Chris Fehn.
Donnie wrote through his social channels in a subsequently-deleted post (via Reddit):
"Lol! Don't blame him."
"Nobody likes to get lied to and ripped off. I know first-hand."
"And most, MOST of them can't write. In the three years I toured with them I actually spent more time in writing sessions and the studio [than] I did on the road… All done behind the other members' back. That's how they roll…"
As reported, Fehn had filed a lawsuit against his bandmates, claiming that he hasn't been properly compensated for his years of touring with SLIPKNOT.
In his lawsuit, Fehn claims to have always been told that the money from merchandise and touring is funneled through one sole company that splits profits and pays the members of the band.
However, Fehn claims he recently discovered that his bandmates have set up several other SLIPKNOT-affiliated business entities in different states that appear to be collecting money from the band.
After news of the lawsuit started making the rounds, CoreyTaylor took to his Twitter account to write:
"You're gonna read a lot of bullsh*t today. This is all I'll say. JUST YOU WAIT TIL THE TRUTH COMES OUT. Long Live The Knot."
Fehn wants a full forensic accounting done on SLIPKNOT's companies and assets, and to collect the damages and profits he believes he is owed.