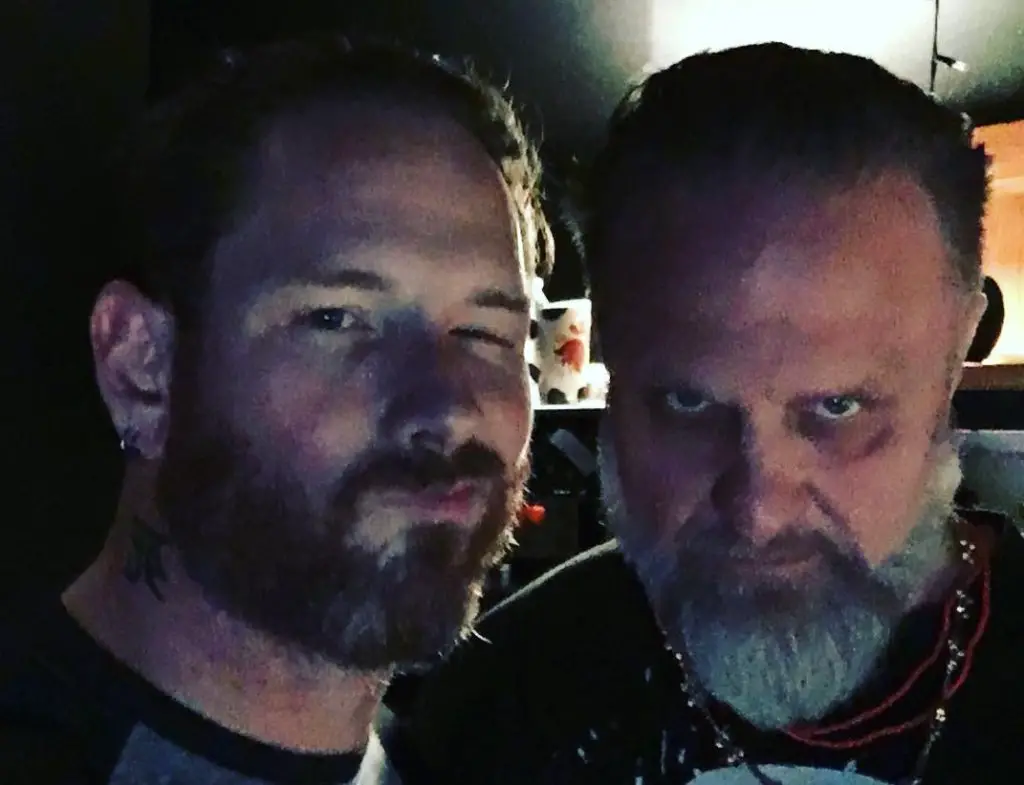 In a new interview with Bert Kreischer, Corey Taylor discussed how SLIPKNOT maintain to stay on top in old-school format and still selling physical copies of their music.
"It's f*cking night and day. I mean, we were kind of grandfathered in the old system," Corey responded (watch interview below). "Our original deal — and I can talk about this because it's almost up — was seven albums for… I can't remember what the number of years is. It was like 10 years or something like that, and in our contract, there was this clause about 'the new technology of compact discs' – I sh*t you not! And my manager was talking to me about this, like, 'Do you realize what they had in your f*cking contract?' I was like, 'You gotta be sh*tting me, dude!'
He continued: "I think one of the reasons why we've been able to kind of stay ahead of the crowd and whatever, when it comes to that, is because (a) our management is amazing, and (b) Clown [percussionist M. Shawn Crahan] has always been our secret weapon, dude.
"He is such a visionary," Corey added. "He looks and he goes off art, he goes off the vibe. He looks at all of the new technology and shit, and he chases down all of the stuff that feels exciting to the point where we have never just stagnated in a certain way of getting our art to people. He really is the driving force, which makes sense because he started the band."
SLIPKNOT's latest album, We Are Not Your Kind, was released on August 9, 2019 via Roadrunner Records. Album was once again recorded at a Los Angeles studio with producer Greg Fidelman, who engineered and mixed SLIPKNOT's 2004 album Vol. 3: (The Subliminal Verses) and helmed 2014's .5: The Gray Chapter.
We Are Not Your Kind sold 118,000 equivalent album units in the U.S. in its first week of release to land at position No. 1 on the Billboard 200 chart. Furthermore, the album made an impact worldwide with No. 1 debuts in the United Kingdom, Mexico, Australia, Canada, Japan, Ireland, Belgium, Portugal and Finland, as well as Top 5 debuts in Germany, France, Norway, Italy, Austria, Sweden, Switzerland, The Netherlands, Poland, Spain and New Zealand.