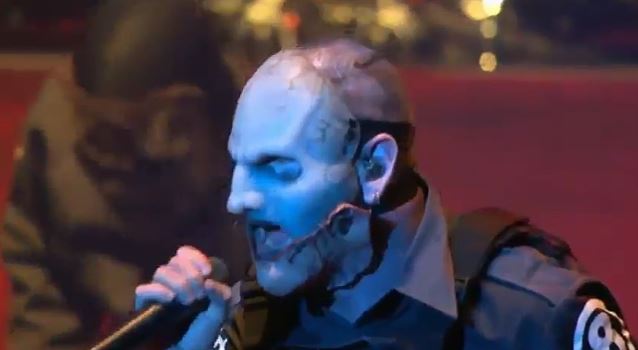 In a new interview with 95.5 KLOS's Full Metal Jackie, SLIPKNOT frontman Corey Taylor said that the band's latest single, "All Out Life,"
is "the lightest tune" on the SLIPKNOT forthcoming album and that it doesn't represent type of music fans can expect.
He said (watch video below): "Honestly, it's probably, to me, the lightest tune on the album. I mean, it's a great tune, it's a heavy tune, but it's not a good representation of the darkness that is involved with the music. We are taking some really cool risks musically. We're dipping into some evil we haven't played with in a long time, let's put it that way. It's got little hints of everything we've ever done, but it's got some of the heaviest stuff we've ever done as well."
Asked what it was like for him to go back to some of those darker lyrical themes, Taylor said: "It's been very cathartic. I've got a lot I've gotta say and a lot I wanna say, and this feels like the right time to do it."
SLIPKNOT's follow-up to 2014's .5: The Gray Chapter is due on August 9.