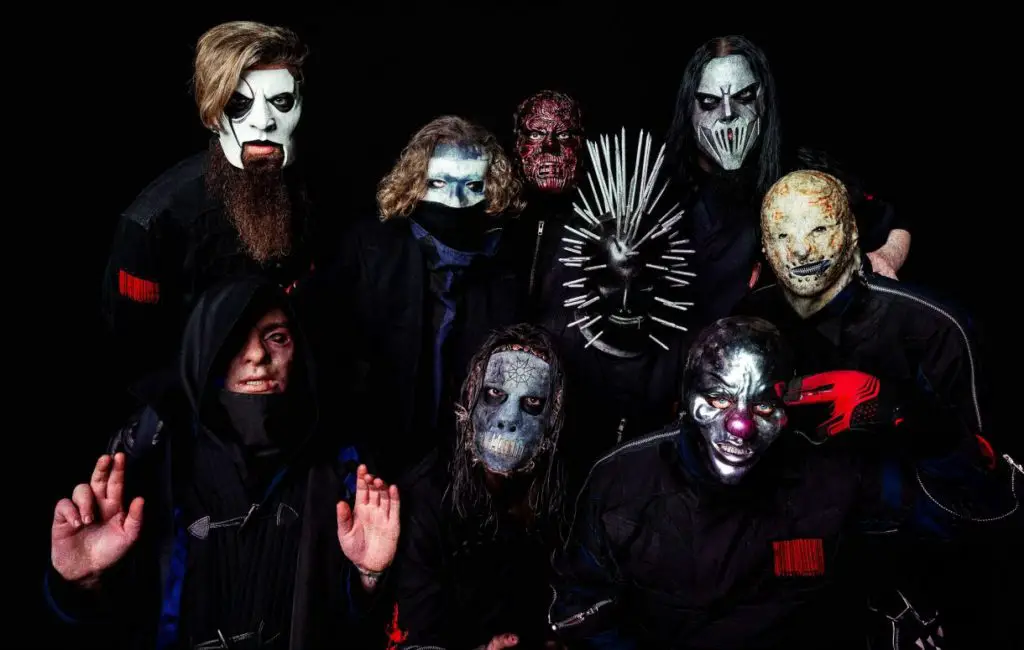 While speaking with 93.3 WMMR, SLIPKNOT guitarist Jim Root says he would love to perform band's recent album We Are Not Your Kind in full some day.
"Clown's talking about [the 25th anniversary of the band]… I don't know if we're going to play a record live. We did that with Iowa [20th anniversary] at Knotfest and it was cool," Root said.
"We have been talking about maybe trying to find some way to play the new album in its entirety, from top to bottom. I would like to do that – I think that would be something really cool. And do it in a really toned down, stripped down, no big stage set, club atmosphere type of thing. I'd love to do something like that and maybe webcast it."
SLIPKNOT released their sixth studio album, We Are Not Your Kind, on August 9 via Roadrunner Records. Album was once again recorded at a Los Angeles studio with producer Greg Fidelman, who engineered and mixed SLIPKNOT's 2004 album "Vol. 3: (The Subliminal Verses)" and helmed 2014's ".5: The Gray Chapter."
In March, SLIPKNOT announced the departure with the percussionist Chris Fehn after he filed a lawsuit against his band members over unpaid loyalties.
In his lawsuit, Fehn claims to have always been told that the money from merchandise and touring is funneled through one sole company that splits profits and pays the members of the band. However, Fehn claims he recently discovered that his bandmates have set up several other SLIPKNOT-affiliated business entities in different states that appear to be collecting money from the band.