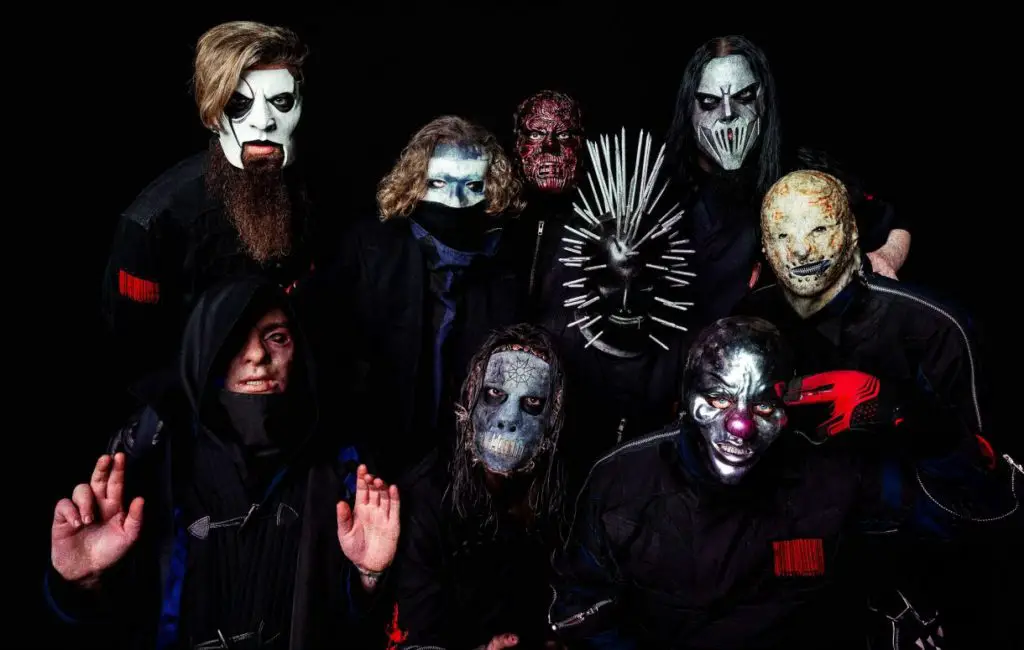 In an interview with Kerrang, SLIPKNOT percussionist Shawn "Clown" Crahan and frontman Corey Taylor ware asked if he could share the identity of the band's new second percussionist, who stepped into the fold after the band's legal battle with longtime member Chris Fehn.
"The position you may or may not be talking about is nobody's f—king business," Crahan responded, before saying that it will be up to the fans to make up their own minds once they catch SLIPKNOT performing live across the world this year. "The proof is in the pudding," he said.
In the same interview, Taylor discussed the vibe and musical direction of the new material, describing the goods as "very dark."
"It's some of the darkest writing I've done in years," he said. In the SLIPKNOT index, this album would sit somewhere between [2001 second album] Iowa and [2004 third album] Vol. 3.
"Lyrically, it has the force of Iowa, but musically it has the heaviness but the experimentation as well. It was very important for us to go somewhere crazy and make something insane."
Taylor continued: "I was able to let that pain go. It means that I can kind of enjoy everything for what it is now. It's night and day from where I was two and a half years ago, so now I can listen to the music and go, 'Jesus Christ!'
"But, at the same time, it helps to know where I was. It's one thing to record something heavy; it's another to forget what inspired it. And, for me, that will never go away. My memory is long. I can tap into that, but that's it."
SLIPKNOT recently announced the departure with the percussionist Chris Fehn after he filed a lawsuit against his band members over unpaid loyalties.
In his lawsuit, Fehn claims to have always been told that the money from merchandise and touring is funneled through one sole company that splits profits and pays the members of the band. However, Fehn claims he recently discovered that his bandmates have set up several other  SLIPKNOT-affiliated business entities in different states that appear to be collecting money from the band.
SLIPKNOT will release their sixth studio album, We Are Not Your Kind, on August 9 via Roadrunner Records.