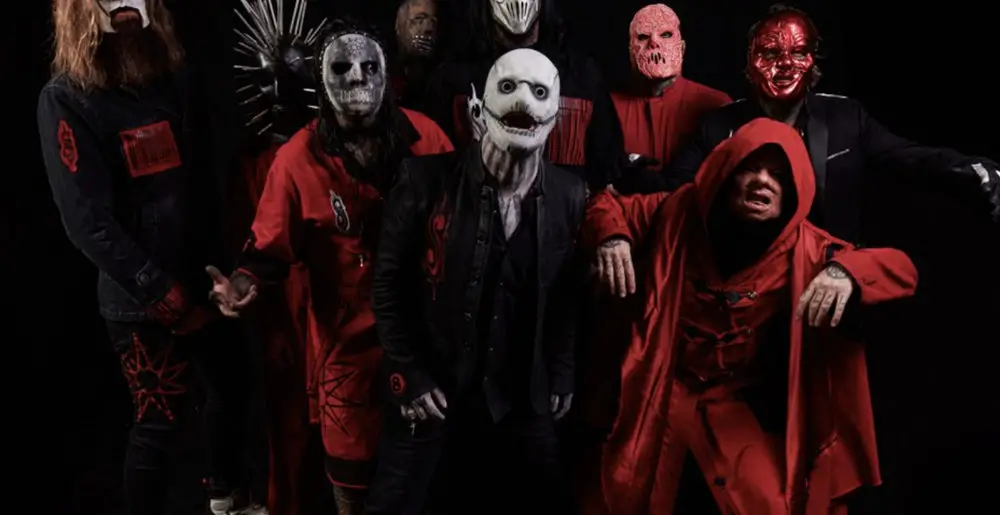 SLIPKNOT have announced that they will be postponing their previously announced shows in Russia, Ukraine and Belarus following Russia's invasion of Ukraine last week.
The band released the following statement via social media: "Unfortunately we will be postponing our Kyiv, Moscow, and Minsk performances. New dates will be forthcoming.
"We had looked forward to reuniting with our fans in these incredible cities, coming back together after global lockdown. But we take this step in support of our community and in solidarity with the people of Ukraine, for whom the struggle continues, in a new and more terrible form. We also acknowledge that our Russian and Belarusian fans are overwhelmingly united with the Ukrainians in their fight for peace.
"The safety and well-being of our global families is, and always will be, our top priority."
During a recent appearance on Eddie Trunk's SiriusXM Trunk Nation With Eddie Trunk, SLIPKNOT singer Corey Taylor offered an update on band's follow-up to 2019 We Are Not Your Kind.
"The artwork's done," he said. "We just came up with the title. I'm not gonna tell you it right now. But we're really stoked.
"It's really killer, man," Corey continued. "It's darker than We Are Not Your Kind, but there's a ton of melody. I've been telling everybody that it's like a heavier version of Vol. 3. It's got so many textures and layers. The heavy stuff has attack but the melodic stuff you can just sink your teeth in; there's a lot of great melodies and hooks. I'm really, really excited for people to hear it."