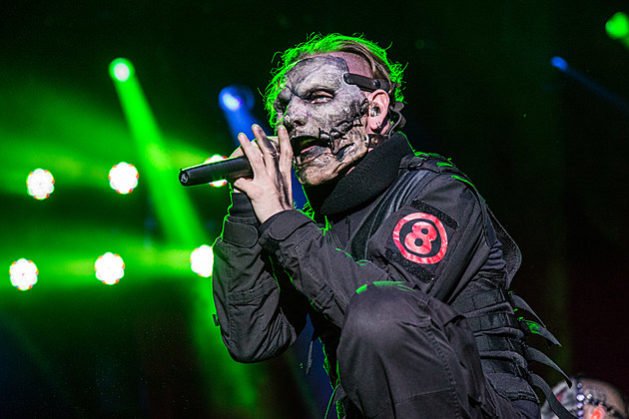 SLIPKNOT has shared yet another cryptic teaser video for a special announcement that will apparently be delivered later this week.
The clip, which can be seen on SLIPKNOT's official web site, features brief teases of the members' new masks interspersed with footage from previous years. Also included is a counter that begins rapidly counting up until it stops on the number 0516, suggesting that more information will be made available this Thursday, May 16.
Since SLIPKNOT's first performance in more than two years is scheduled to take place on the Friday, May 17 episode of "Jimmy Kimmel Live!", the band is expected to reveal its new onstage outfits ahead of its appearance the program.
SLIPKNOT's long-awaited new studio album will arrive on August 9. Recording sessions for the album commenced earlier this year with producer Greg Fidelman (METALLICA, SLAYER).
SLIPKNOT recently announced the departure with the percussionist Chris Fehn after he filed a lawsuit against his band members over unpaid loyalties.
In his lawsuit, Fehn claims to have always been told that the money from merchandise and touring is funneled through one sole company that splits profits and pays the members of the band. However, Fehn claims he recently discovered that his bandmates have set up several other  SLIPKNOT-affiliated business entities in different states that appear to be collecting money from the band.