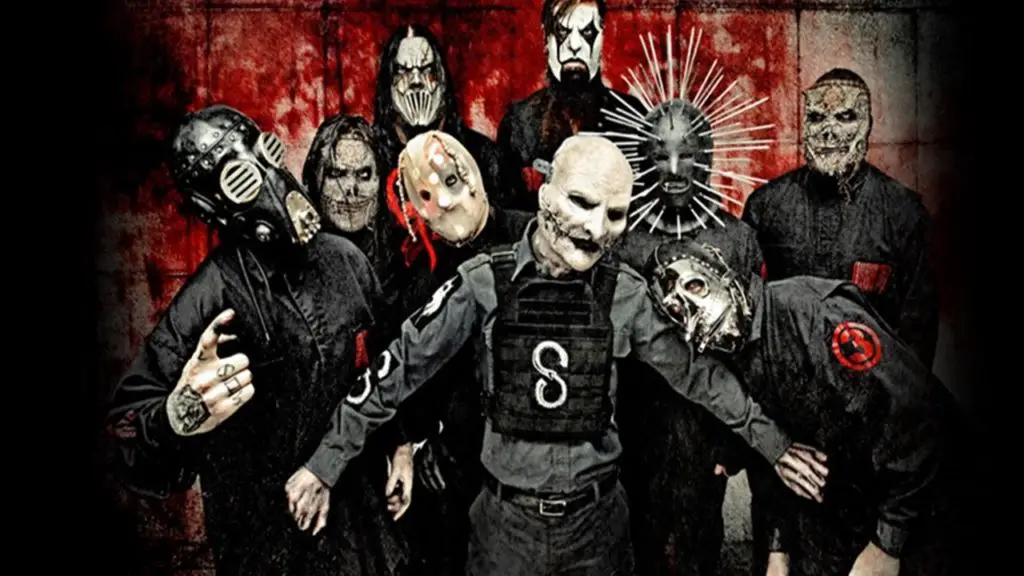 SLIPKNOT took to social media Thursday to tease fans with what is believed to be the announcement of a summer tour and possibly the first details of its upcoming studio album.
The band posted a link to wearenotyourkind.com, and it urges fans to visit the site on mobile devices where it teases "8.9.2019," which could allude to an August 9 release date for SLIPKNOT's new album.
The web site comes with a countdown to Monday morning (March 4), when the official tour announcement is expected to be made.
SLIPKNOT will be embarking on U.S. tour this summer and the band is currently in the studio working on new album tentatively due out this summer.
The new album is once again being recorded at a Los Angeles studio with producer Greg Fidelman, who engineered and mixed SLIPKNOT's 2004 album Vol. 3: (The Subliminal Verses) and helmed .5: The Gray Chapter.
Band's latest album, .5: The Gray Chapter, was released in Australia, Belgium and the Netherlands on October 17, 2014, the UK on October 20, 2014 and in North America on October 21, 2014.
It is the first studio album by the band in six years and the first not to feature founding bassist Paul Gray and longtime drummer Joey Jordison due to the death of Gray in 2010 (the title of the album being a reference to his name), and the departure of Jordison in late 2013.