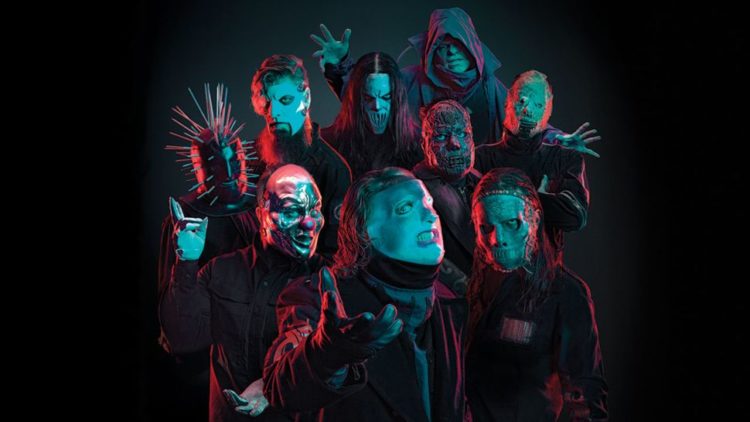 SLIPKNOT will headline Wacken Open Air next year which will mark band's first appearance at German festival. Iowa masked metallers were scheduled to perform at this year's Wacken, but it end up cancelled due to COVID-19.
Festival organizers issued the following statement, while announcing several more bands: "Dear Metalheads,
"There are nine more reasons to look forward to Wacken Open Air 2021! Some of you have joined us for our announcement stream on Full Metal Gaming yesterday, but of course we want to share these good news with all of you. So, please welcome: SLIPKNOT, IN EXTREMO, SICK OF IT ALL, U.D.O., NEW MODEL ARMY, FEVER 333, DEATH ANGEL, AT THE GATES and BLACK STAR RIDERS!
"As you can see, most of these acts had already been announced for Wacken Open Air 2020. Which is why we are all the more excited for these shows, among them the highly anticipated Wacken debut of the masked US giants SLIPKNOT.
"Medieval rockers IN EXTREMO will take their acclaimed new record "Kompass zur Sonne" to the stage, while SICK OF IT ALL will be a highlight for devotees of New York hardcore.
"German metal veteran Udo Dirkschneider and his band U.D.O. team up with the music corps of the Bundeswehr for an epic show. Sweden's AT THE GATES also have prepared something special and will celebrate their melodic death milestone Slaughter Of The Soul live.
"Legendary alternative rockers NEW MODEL ARMY, crossover sensation FEVER 333 and DEATH ANGEL, masters of thrash, round up the package of returnees. In addition, BLACK STAR RIDERS, official heirs to THIN LIZZY, are a completely new name in the billing.
Of course, there's more to come — stay tuned!