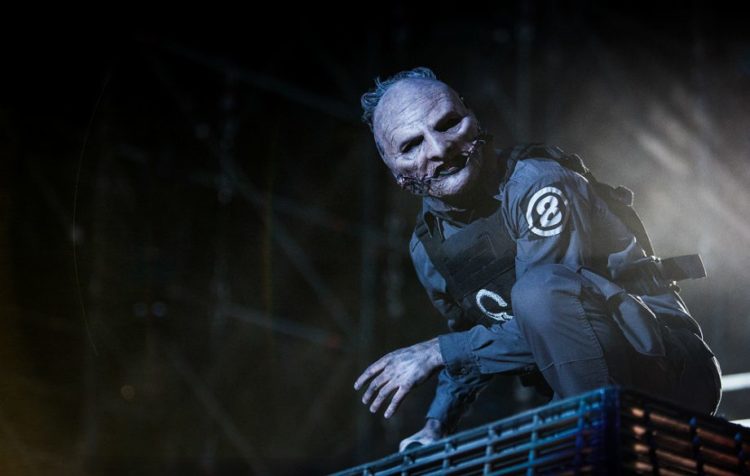 SLIPKNOT will perform at the Iowa State Fair Grandstand for the first time ever on August 10, 2019.
Tickets for the concert go on sale November 2 at 10 a.m. via IowaStateFair.org, costing $43, $53 or $60 before fees and fair admission. An opening act is yet to be announced.
"I'm gonna drive from my house directly to the stage just like I do when I come to the fair," Slipknot co-founder and percussionist M. Shawn Crahan told Des Moines Register. "It makes no sense why we haven't played here."
Crahan recalled watching from behind the Grandstand fence marquee Iowa Jam shows from the 1970s and '80s, where acts like IRON MAIDEN and METALLICA performed to huge crowds.
"I was too young for some of 'em, a little scared to come by myself," he said. "So I'd come down and act like I was doing things on the outside, but really just downloading the information."
"It's not only work and commerce; there's a lot of spirituality here for me," he said. "It's gonna be a really good time to play the fair and walk out and enjoy the fair."
#IowaStateFair
August 10, 2019 pic.twitter.com/zzeklOVr9w

— Slipknot (@slipknot) October 18, 2018