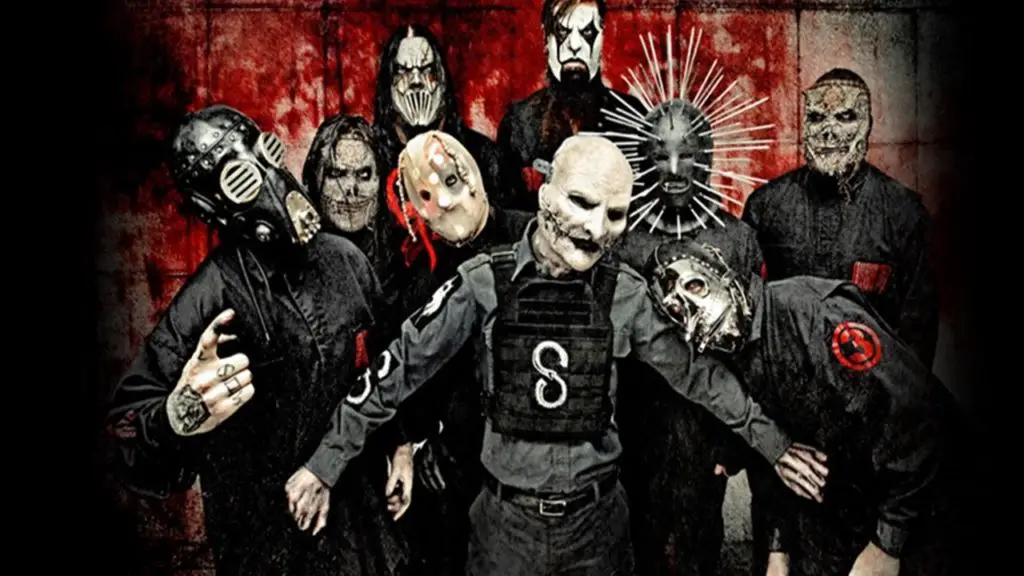 SLIPKNOT percussionist M. Shawn "Clown" Crahan has shared some more  info on the band's forthcoming new album in a new interview with Billboard.com.
Crahan says that although they've been working on new material since early 2016, the new album is not yet finished. SLIPKNOT has been working on the follow-up to 2014's .5: The Gray Chapter with returning co-producer Greg Fidelman (METALLICA, SLAYER) with "a plethora of songs, all demoed" to choose from.
Crahan says: "That's something we never had the luxury of, but it's because we started three years ago. What I can tell you is I've known all the words all the time, so I've been able to paint the dream world and the nightmare in my mind." Conceptually, he adds, the album "breaks down to…good vs. evil, or in this sense, evil vs. good. It's about being a human being and experiencing what you have in correlating it to this world. This world is ugly and it's supposed to be, and it has to be in order for art to lead to grandness and beauty."
Earlier in the conversation Crahan also touched on the band's faux image filtering app, Touché, which they used to tease fans for the surprise release of their new single "All Out Life" last month. For Crahan there was more purpose to the app than just a mere marketing tool.
He said: "This is based off of watching entire families sitting at dinner tables and just destroying their time together on these brainless things. I can't judge 'em for that. It is what it is. But I think they forget that they used to sit around without them — and that's a big problem. I mean, you can learn piano or guitar on these (apps), and I'm sure they work, but you can't forget that you can sit down at a real piano or pick up a real guitar. So (Touché) was a way of saying OK, all these things are in our future — as long as we don't forget that there is a reality around us."