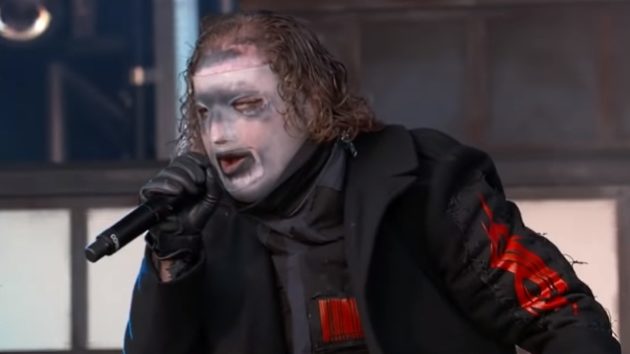 SLIPKNOT and STONE SOUR frontman Corey Taylor said that he have suffered an unfortunate injury less than a month after undergoing surgery on both knees.
He wrote on Twitter: "Working on my '87 Dokken high notes this morning. F*cked around and blew out the left testicle."
Corey added: "Careful on re-entry, kids."
SLIPKNOT will release their sixth studio album, We Are Not Your Kind, on August 9 via Roadrunner Records.
In March, SLIPKNOT announced the departure with the percussionist Chris Fehn after he filed a lawsuit against his band members over unpaid loyalties.
In his lawsuit, Fehn claims to have always been told that the money from merchandise and touring is funneled through one sole company that splits profits and pays the members of the band. However, Fehn claims he recently discovered that his bandmates have set up several other SLIPKNOT-affiliated business entities in different states that appear to be collecting money from the band.