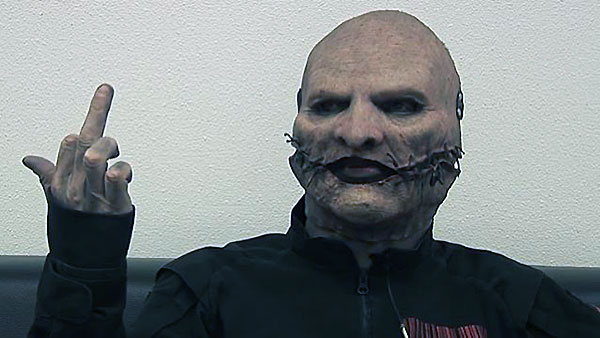 SLIPKNOT frontman Corey Taylor has kicked yet another fan from band's show in short period of time.
This time he kicked a fan from SLIPKNOT's show at the Concord Pavilion in Concord, California for an unclear reasons.
n the clip below, Taylor can be seen pointing out the rowdy fan in sea of flailing limbs and shoes and ordering security to "get him the f*ck out!"
One user on Reddit said that security had to wrestle the fan in question out of the crowd, while another wrote: "I was there! All I heard was, 'That motherf*cker with the glasses. Get him the f*ck out of here.' This is my fourth show and I've never seen that.
Last month, Corey kicked a fan from the band's show in Toronto on July 19 calling him "a c*nt" and saying that he has been "doing this too long to deal with that disrespect."
Everything happened while SLIPKNOT was performing the song "(sic)". As you can see in the video below,Taylor was pointing at someone in the crowd saying: "You don't show me sh*t, you little pussy." After a while security reaches the guy and kicks him out. You can see Taylor then waving to a fan by saying "Bye bye. Yup. Bye bye, bitch."
Later, Corey posted a following message on his Twitter page: "He was a c*nt. And I've been doin this too long to deal with that disrespect. Hope you enjoyed the show though!"