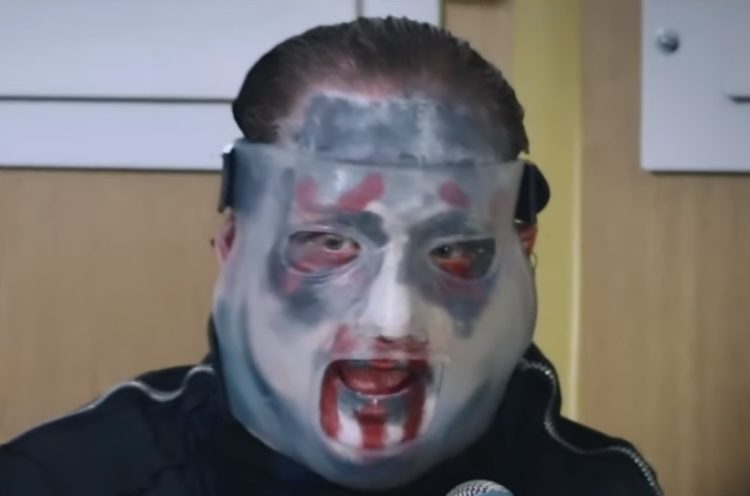 SLIPKNOT frontman Corey Taylor discussed about the importance of expanding a band's sound without straying too far from the group's musical roots.
"That's one of the cool things about [SLIPKNOT's latest] album [We Are Not Your Kind] – it has all of that," he said. I've always said that bands who experiment too far and then don't bring it back to that emotion that fans need – not expect, but need – from a certain band, we have never forgotten that. So as far out as we want to experiment and create and really make this beautifully dense dark art, there's also crushingly heavy stuff on this album.
"Honestly, one of my favorites is called 'Solway Firth', and it's probably one of the heaviest songs we've written in 15 years. And it is such a sledgehammer that's so emotional that it's really gonna take people's breath away.
"And it's the culmination of everything that is being told on this album. So, yes, there are beautifully artistic passages on this album. However, there's still the sledgehammer of SLIPKNOT."
SLIPKNOT released their sixth studio album, We Are Not Your Kind, on August 9 via Roadrunner Records. Album was once again recorded at a Los Angeles studio with producer Greg Fidelman, who engineered and mixed SLIPKNOT's 2004 album Vol. 3: (The Subliminal Verses) and helmed 2014's ".5: The Gray Chapter."
In March, SLIPKNOT announced the departure with the percussionist Chris Fehn after he filed a lawsuit against his band members over unpaid loyalties.
In his lawsuit, Fehn claims to have always been told that the money from merchandise and touring is funneled through one sole company that splits profits and pays the members of the band. However, Fehn claims he recently discovered that his bandmates have set up several other SLIPKNOT-affiliated business entities in different states that appear to be collecting money from the band.