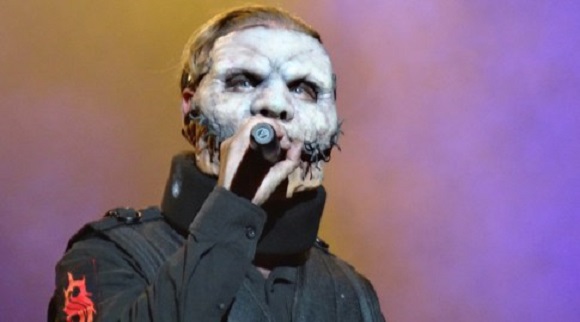 Corey Taylor commented on Shawn "Clown" Crahan's recent comments that the next SLIPKNOT album could be the last one for him, telling MU: "We all kind of say that. I've said it in the past. We've always said – and this is not in a negative way – we've always said that when we get to the point where we physically can't do SLIPKNOT the way we want to do it, we'll stop.
"And for some of us, the years of being in SLIPKNOT have taken their toll. Cold mornings kick my as*. My neck, my knees, my hips… [DJ] Sid [Wilson] has broken every damn bone in his body.
"Clown, he's had his share of health issues and whatnot and physicality. We've all had an injury in this band – from our necks to our retinas. And honestly, if that was his decision, I wouldn't do SLIPKNOT without him – absolutely not."
"It's been tough to continue the way we have. We've done it out of necessity, but at the same time, without Clown…
"There's a certain mentality that goes into SLIPKNOT, and he started it. He's always been the vision for this band, for SLIPKNOT, and without that, it crumbles. So, yeah, if he left, that would be it for me as well.
"And I say that, honestly, in a very positive way, because none of us would want to continue doing it from a half-assed point of view. Nobody wants to go 50% on a SLIPKNOT album."
Clown said on The Jasta Show back in December: "I just spent four months thinking about my life and where I'm at now because I'm at a real honest place of admitting of what I don't want to be.
"A lot of it is bringing all this emotion to art and music. And honestly, this music that we're writing writing right now is just like the proof of looking inward and being able to put the first foot down and say, 'We're gonna do something for ourselves and write.'
"So we've been writing and this music is coming out… I feel weird things are coming but it's always like that for the guys like us, we get involved in our records and sky all of the sudden changes.
"And we got some stuff man. I feel like this could be it for me. We're all getting older. I never like telling anyone like, 'Hey this is it!' Because I don't have to, f*ck everyone.
"But like I've said, I've been reflecting and there's a lot of hard things that I could say about friends, brothers… We're good, but it's a big world. I've done enough work, I've produced and done remixes and art and preformed, I've done enough where while I was in it none of it was registered.