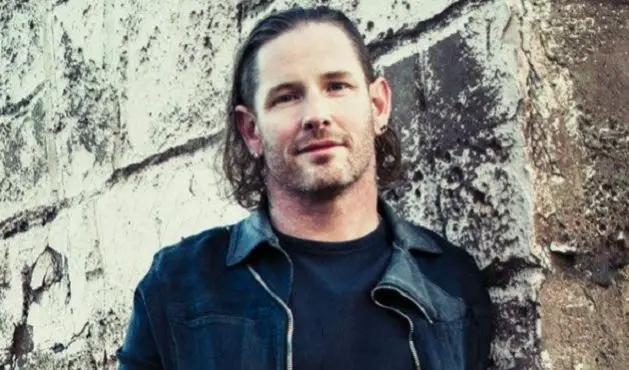 During an appearance on The Eddie Trunk Podcast, SLIPKNOT and STONE SOUR frontman Corey Taylor looked back on coming close to joining thrash metal giants ANTHRAX during the creative process of the band's 2011 Joey Belladonna comeback album Worship Music, and also VELVET REVOLVER.
When asked if he regrets not taking some of those offers, Corey replied: "No, not at all. I mean, obviously, I would've totally done the ANTHRAX thing if the record label hadn't gotten involved, you know? They basically shut that down.
"I was actually leaving that day to go to Chicago to go to rehearse with Scott [Ian, guitar] and Charlie [Benante, drums], to work on music, and they shut that down because they wanted another SLIPKNOT album," he continued. "I mean, we've worked on a lot of stuff that ended up appearing on Worship Music. Like, to this day, I listen to it, and there are moments that I'm listening to music, the things I wrote vocally that would've been cool.
"But at the same time, I'm very supportive of the fact that they got Joey [Belladonna, vocals] back. I mean, to me, that's ANTHRAX, man, even the stuff they do with John [Bush, the Anthrax singer from 1992 to 2005] was really good. It just felt like, if it was gonna happen, it would've happened.
"And as far as VELVET REVOLVER thing goes, I mean, I was totally into doing that, and it seemed like there was more going on there than meets the eye," Corey added. I don't even know if that was going to happen, and I don't know if I would've been the dude to keep that band together, you know?
"It's one of those things that it was cool to be a part of for a second, it was cool to be considered for, but at the end of the day, I'm exactly where I was meant to be, I'm exactly where I was supposed to be, and all those guys are still my friends, and honestly, that's all that matters to me."